Tag: Rahul Gandhi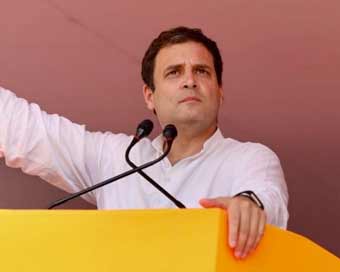 Rahul Hopes RBI Governor Will Show Modi 'his Place'
Congress President Rahul Gandhi on Monday attacked the Centre with destroying institutions and hoped Reserve Bank of India (RBI) Governor Urjit Patel will show Prime Minister Narendra Modi "his place". He charged Modi with attempting to "destroy the RBI" through his "puppets" and "cronies".....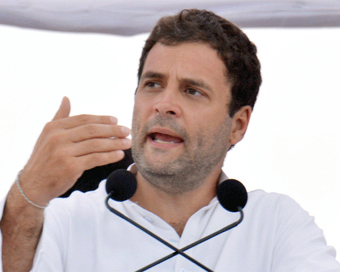 Rahul Gandhi Slams CP Joshi's Casteist Remarks
The Congress on Friday distanced itself from senior leader C.P. Joshi's statement that "only Brahmins know and can talk about Hinduism" with party President Rahul Gandhi saying his remarks were against the ideology of the party and he should apologise for it.....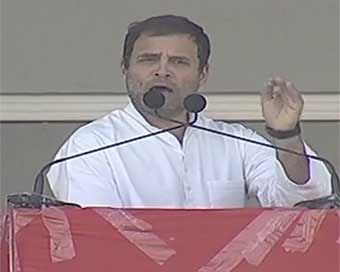 TRS 'B-team' Of RSS, Helping BJP To Derail Congress: Rahul
Calling the ruling Telangana Rashtra Samithi (TRS) the "B-team" of Sangh Pariwar, Congress President Rahul Gandhi on Wednesday accused it of helping the Modi government to prevent the Congress from ousting the BJP at the Centre.....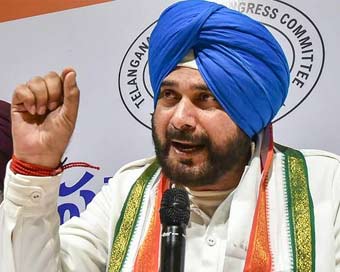 Rahul Gandhi Sent Me To Pakistan, Says Sidhu
Punjab cabinet minister Navjot Singh Sidhu on Friday said it was Congress President Rahul Gandhi who sent him to Pakistan to attend ground breaking ceremony of the Kartarpur corridor.....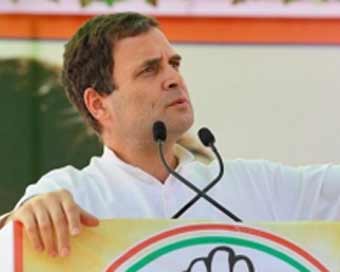 Arrogance Of BJP, TRS Made Telangana People Cynical: Rahul
Ahead of his visit to Telangana, Congress President Rahul Gandhi said on Monday that the state was born out of "idealism", but in the last four years the "arrogance and corruption" of the BJP and ruling TRS has made the people "cynical".....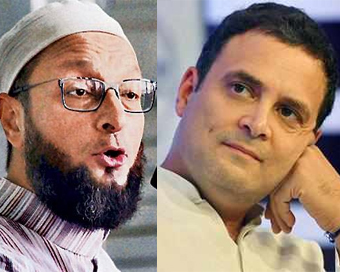 Learn Humility From Your Mother, Owaisi Tells Rahul
AIMIM President Asaduddin Owaisi on Tuesday advised Congress President Rahul Gandhi to shed his arrogance, and learn humility and modesty from his mother Sonia Gandhi.....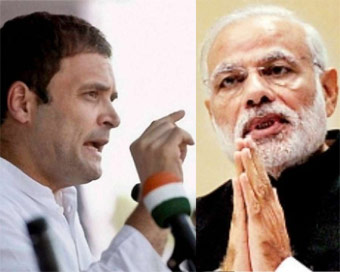 Assembly Election Results Give Clear Message To Modi: Rahul
Observing that the Assembly election results in five states were a referendum on Prime Minister Narendra Modi, Congress President Rahul Gandhi on Tuesday said opposition parties would unitedly fight and defeat the BJP in 2019 elections with the central themes being unemployment, agrarian distress and corruption.....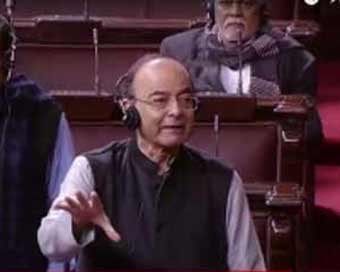 Jaitley Demands Discussion On Rafale, RS Adjourned For Day
Finance Minister Arun Jaitley on Friday demanded a discussion on the Rafale deal in the Rajya Sabha as the upper House was adjourned for the day amidst sloganeering and noise.....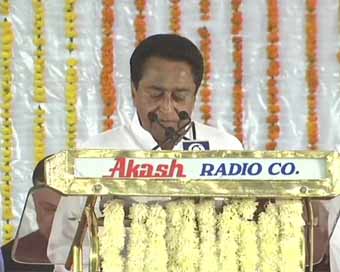 Kamal Nath Sworn In As MP CM Ending 15 Years Of BJP Rule
Senior Congress leader Kamal Nath, who steered his party to victory in Madhya Pradesh, was on Monday sworn in as its 18th Chief Minister, bringing to an end 15 years of BJP rule in the state which had become the saffron party's stronghold.....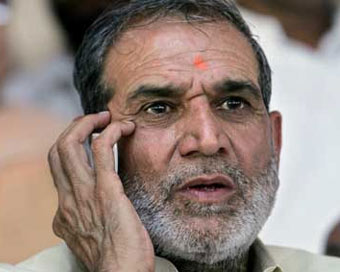 Sajjan Kumar Quits Congress
A day after being convicted and sentenced to life-imprisonment in an 1984 anti-Sikh riot case, Sajjan Kumar on Tuesday resigned from the primary membership of the Congress.....