Tag: Rahul Gandhi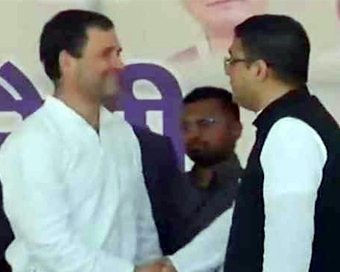 Former Uttarakhand CM's Son Joins Congress
Manish Khanduri, the son of former Uttarakhand Chief Minister B.C. Khanduri, on Saturday joined the Congress in the presence of party President Rahul Gandhi at an election rally here.....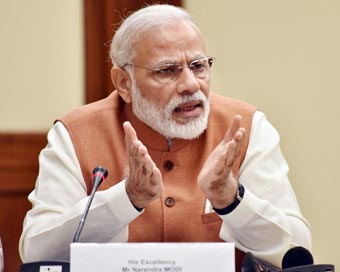 Modi Continues To Rule Popularity Charts Despite A Slight Dip: IANS-CVOTER Tracker Poll
Even a fortnight after the air strike by Indian Air Force fighter jets on terror camps in Pakistan's Balakot, Prime Minister Narendra Modi continues to dominate the popularity charts despite a dip in his rating from the peak witnessed during the first week of March, but his distant rival Rahul Gandhi has shown only marginal signs of recovery.....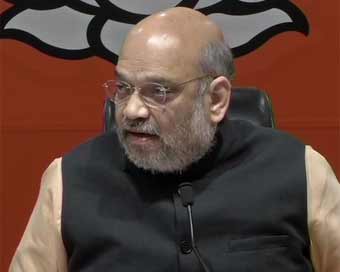 Rahul Should Apologise For Pitroda's Remarks: Shah
BJP chief Amit Shah on Saturday said that Congress President Rahul Gandhi should apologise for his chief advisor Sam Pitroda's statement on the February 14 Pulwama attack.....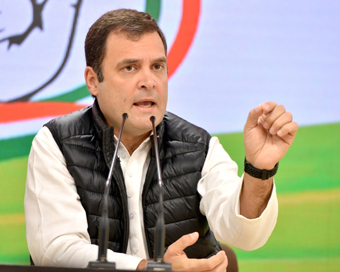 Chorus Grows For Rahul To Contest From South, Smriti Irani Takes Potshots
As the clamour for Congress President Rahul Gandhi to fight from a seat in southern India grows, Amethi district Congress and its various units on Saturday passed resolutions that he should accept the offer like his mother Sonia Gandhi and grandmother Indira did in the past. It seemed a trifle contrived and perhaps orchestrated in the face of Union minister Smriti Irani's rising heft in Amethi.....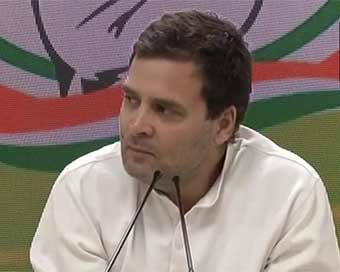 Congress' Minimum Guarantee To Benefit 25 Cr Poor: Rahul
Congress President Rahul Gandhi on Monday said nearly 25 crore poor people in the country will get financial assistance of Rs 72,000 per annum if the party is voted to power.....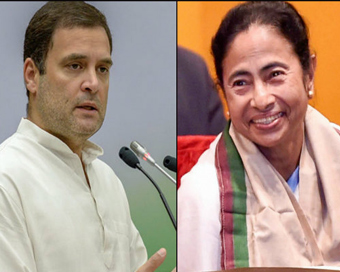 Rahul Is Just A Kid, Says Mamata Banerjee
In a snub to Congress President Rahul Gandhi, West Bengal Chief Minister Mamata Banerjee has called him a "kid" while responding to his blistering attack on her government.....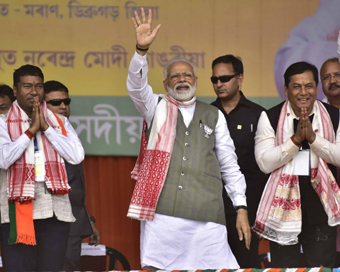 India Happy With Surgical Strike, Not Congress: Modi
Prime Minister Narendra Modi on Saturday said that the whole country was happy with India's bombing of the terrorist camp in Pakistan but not the Congress and also the terrorists.....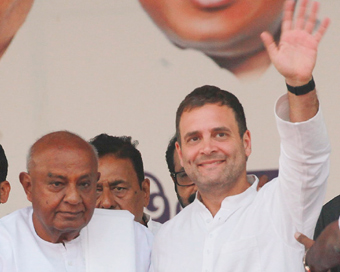 Will Defeat Modi, Form Coalition At Centre: Rahul
Congress President Rahul Gandhi on Sunday said his party would form a coalition government in the Centre with Janata Dal-Secular (JD-S) and other allies by defeating Prime Minister Narendra Modi in the 2019 general elections.....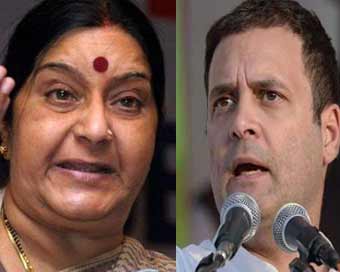 Please Maintain Decorum While Speaking: Sushma To Rahul
Union Minister and senior BJP leader Sushma Swaraj on Saturday asked Congress President Rahul Gandhi to maintain decorum in his speeches following his remarks on BJP veteran L.K. Advani.....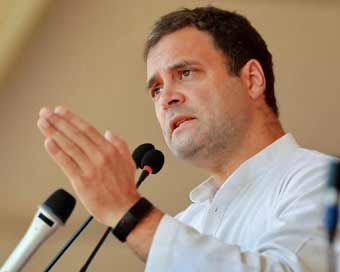 PM Most Anti-national, Dividing Nation: Rahul Gandhi
Congress President Rahul Gandhi on Wednesday slammed Prime Minister Narendra Modi for being the "most anti-national" and accused him of "dividing the nation".....
Samay
Tweets by @sahara_samay