Tag: Punjab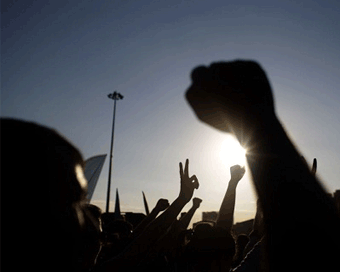 With House Under Siege, Punjab Minister Protests At Raj Bhawan
A senior cabinet minister had sat on a protest outside Punjab Raj Bhawan after the Chandigarh Police did not pay heed to his pleas to remove demonstrating unemployed teachers from his premises.....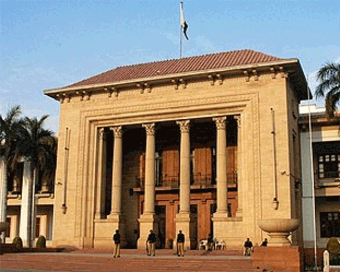 Congress MLAs' Status In Punjab Assembly 'unclear'
Nearly two months after 43 legislators in Punjab tendered their resignations from the assembly over an SC ruling on the SYL Canal issue, there is uncertainty on their status.....
Opposition Meets EC, Demands Budget After State Polls
Several opposition parties on Thursday approached the Election Commission seeking the Union Budget be deferred after March 8, until the assembly polls got over in five states.....
Manmohan Singh Releases Congress's Punjab Manifesto
Manmohan Singh releases Punjab Congress Manifesto for upcoming polls.....
Kejriwal Won't Be Punjab CM, Says AAP
Delhi Chief Minister Arvind Kejriwal is the party's face in Punjab and this doesn't mean he will be its Chief Minister if the AAP wins, the party said on Tuesday.....
Shoe Hurled At Badal; Protestor Taken Into Custody
A shoe was hurled at Punjab Chief Minister Parkash Singh Badal, hitting him on the spectacles on Wednesday.....
Punjab Polls: Will 'Rahu Kaal' End For Congress?
Although two opinion polls have given different findings about which party will be the winner in Punjab, conventional wisdom is that the ruling Akali Dal-Bharatiya Janata Party (BJP) combine will have a hard time overcoming the anti-incumbency factor. ....
President Condoles Death Of Surjit Singh Barnala
President Pranab Mukherjee on Sunday condoled the death of former Punjab Chief Minister Surjit Singh Barnala. ....
Punjab Polls: No Cake-walk For Badals This Time
With the Punjab assembly polls turning into a three-horse race for the first time, Chief Minister Parkash Singh Badal and his son and deputy, Sukhbir Singh Badal, face the most serious electoral challenge of their careers.....
Punjab Contest No Longer Bipolar, But BJP Clear Winner: Jaitley
Union Finance Minister Arun Jaitley on Sunday said though the contest in the February 4 Punjab assembly elections was no longer bipolar with the "advent of new smaller parties", the BJP will nevertheless emerge clear winner.....