Tag: Praful Patel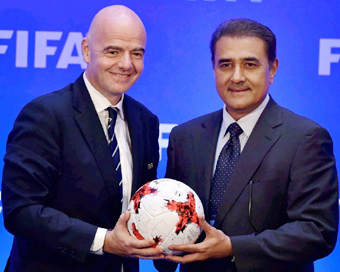 AIFF Chief Praful Patel Elected To FIFA Council
All India Football Federation (AIFF) President Praful Patel was on Saturday elected to the FIFA council during the Asian Football Confederation (AFC) Congress. ....
Gujarat Results Would Have Been 'different' If Congress Aligned With NCP: Praful Patel
Nationalist Congress Party (NCP) leader Praful Patel on Monday said the Gujarat results could have "been different" if the Congress had aligned with his party.....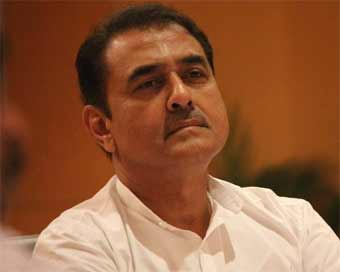 ED Summons Praful Patel In Air India Seat-sharing Case
The Enforcement Directorate has summoned former Civil Aviation Minister Praful Patel in a case of irregular seat-sharing on Air India's profitable routes, allegedly involving corporate lobbyist Deepak Talwar, ED officials said here on Saturday. ....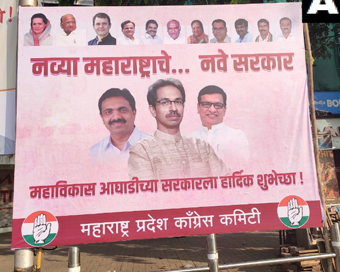 Uddhav To Be Sworn-in CM With 'Shivrajyabhishek' Backdrop
Against the backdrop of a theme depicting the historic 'Shivrajyabhishek' -- the crowning of Chhatrapati Shivaji Maharaj -- and a large picture of Maharashtra Legislature building, Maharashtra Governor B.S. Koshyari will swear-in Shiv Sena President and Maha Vikas Aghadi leader Uddhav Thackeray as the new Chief Minister, at the historic Shivaji Park on Thursday evening.....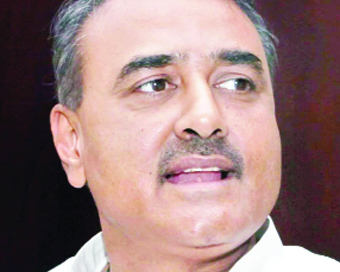 Have No Links With Any Mafia, Says Praful Patel
Senior NCP leader and former Union Minister Praful Patel on Tuesday dismissed charges of alleged links with the mafia as "mere speculation" by sections of the media.....
U-17 World Cup LOC Launches Volunteer Programme
The Local Organising Committee (LOC) for the FIFA Under-17 World Cup India 2017 on Monday launched its volunteer programme.....
HC Sets Aside Praful Patel's Election As AIFF President
The Delhi High Court on Tuesday set aside the election of Praful Patel as president of the All India Football Federation (AIFF) and asked for fresh polls within five months. ....
Showing 1 to 7 of 7 (1 Pages)
Samay
Tweets by @sahara_samay