Tag: Pakistan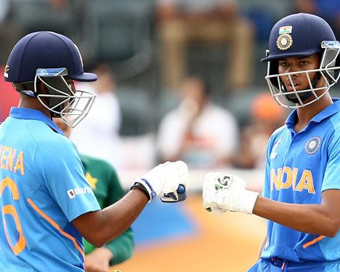 U19 WC: India Stroll Into Final With 10-wicket Win Over Pak
India on Tuesday strolled to the final of the 2020 ICC U19 World Cup with a 10-wicket win over Pakistan here. In what is the first ever 10-wicket win in knockouts of the U19 World Cup, Yashasvi Jaiswal scored a century as he and opening partner Divyaansh Saxena helped India chase down a target of 173 without losing a wicket.....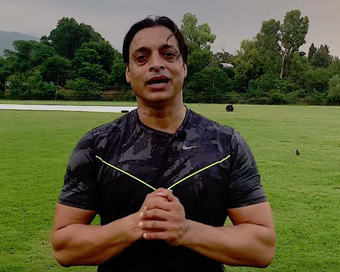 PCB Needs To Use Services Of Former Players: Shoaib Akhtar
Former Pakistan pacer Shoaib Akhtar has labelled the U-19 team's semi-final show against India as "immature", saying their cricket board can seek help from former players like him, Mohammad Yousuf and Younis Khan.....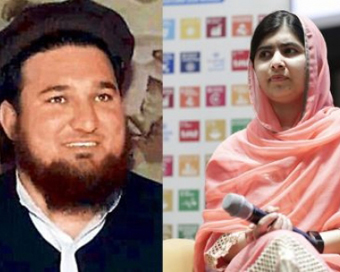 Taliban Terrorist Behind Attack On Malala, Escapes Pak Army Custody
Tehreek-e-Taliban Pakistan's (TTP) spokesperson Ehsanullah Ehsan, who was responsible for the terror attacks on Malala Yousafzai and at the Peshawar Army School, has escaped from the custody of military in Pakistan.....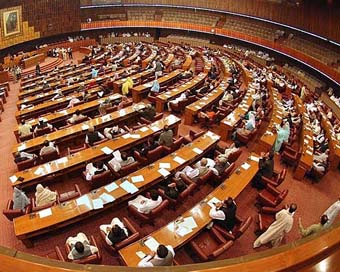 PAK Assembly Passes Resolution To Publicly Hang Child Sexual Abusers
Pakistan's National Assembly on Friday passed a resolution calling for the public hanging of offenders convicted for sexually abusing and murdering children by a majority of votes. ....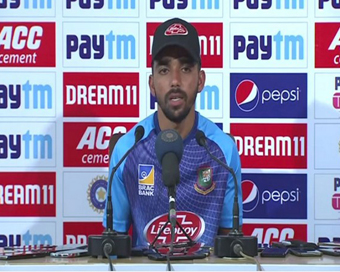 Senior Bangladeshi Team Aims To Draw Inspiration From U-19 Team
After suffering an innings defeat against Pakistan, Bangladesh captain Mominul Haque has insisted that his side will look to seek inspiration from the junior team, who won the U-19 ICC World Cup. ....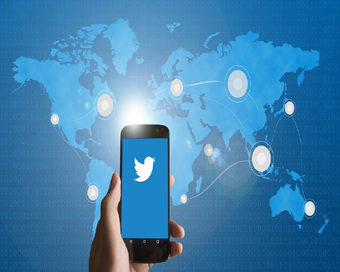 Taliban Militant Active On Twitter, Pak Minister Admits His Escape
Pakistan on Monday admitted that former Tehreek-i-Taliban Pakistan (TTP) spokesman Ehsanullah Ehsan who was responsible for terror attacks on Malala Yousafzai and the Peshawar Army Public School has escaped from the custody of its security agencies.....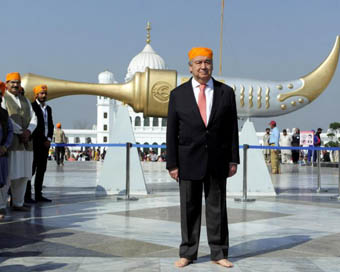 UN Chief Visits Kartarpur Gurdwara In Pakistan
United Nations Secretary General Antonio Guterres on Tuesday visited Gurdwara Darbar Sahib at Kartarpur in Pakistan's Narowal district.....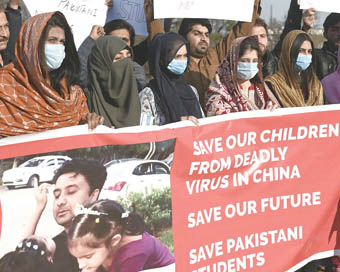 Families Of Pakistanis Stranded In China Reject Govt Briefing
The families of Pakistani citizens who have not been evacuated from China amid the coronavirus outbreak have rejected a government briefing, while calling for their return, it was reported on Thursday. ....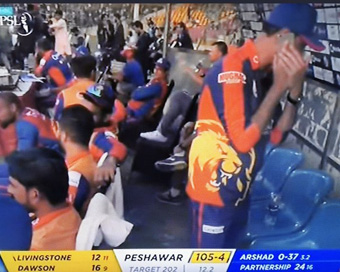 PSL 2020: Team Official Spotted Using Mobile In Dug-out
Just two days after the start of the 2020 season of the Pakistan Super League (PSL), a controversy has broken out after a team official was spotted using mobile phone in the dugout. ....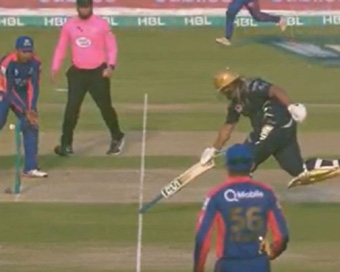 PSL: Azam Khan 'redefines Cricket', Completes Run With Inverted Bat
Azam Khan, son of former Pakistan cricketer Moin Khan, has been making headlines in the ongoing edition of the Pakistan Super League (PSL).....