Tag: Pakistan
Indian, Pakistani Troops Trade Heavy Fire On LoC
Indian and Pakistani soldiers on Friday traded heavy gunfire on the Line of Control (LoC) in Jammu and Kashmir's Poonch district, officials said.....
Dialogue With Pakistan Only Way To End Bloodshed: J&K CM
On the second death anniversary of her father and former Chief Minister Mufti Muhammad Sayeed, Jammu & Kashmir Chief Minister Mehbooba Mufti on Sunday made a passionate appeal to India and Pakistan to resume parleys to end the ongoing bloodshed in Kashmir.....
Outrage Over Minor's Rape, Murder Cripples Pakistani City
Hundreds of people blocked roads and shut down markets for a second day on Thursday to protest the rape and murder of a seven-year-old girl in the city of Kasur in Pakistan's Punjab province. ....
Nawaz Sharif Appears Before Accountability Court For 13th Time
A hearing of corruption references against former Pakistani Prime Minister Nawaz Sharif, his daughter and son-in-law, is underway in an accountability court in Islamabad, media reports said.....
Maryam Nawaz To Contest Pakistan General Elections: Report
Maryam Nawaz, Pakistan General Elections, Prime Minister Nawaz Sharif, Since Sharif, Supreme Court on July 28, world news ....
'Padmaavat' Gets Smooth Clearance For Pakistan Release
Sanjay Leela Bhansali's epic drama "Padmaavat" was on Wednesday cleared for release in Pakistan, said the censor board's top official.....
Huge Cache Of Weapons Seized In Pakistan
Pakistani security forces seized a huge cache of weapons and explosives in the northwest tribal region of Orakzai Agency on Friday.....
Army Foils Infiltration Bid, Kills Militant
A militant was killed on the Line of Control (LoC) in Jammu and Kashmir's Poonch district on Sunday as the army foiled a major infiltration bid, defence sources said.....
Bandipora Gunfight: LeT Militant Killed Is Pakistani National
The militant killed a day ago in the Jammu and Kashmir gunfight in Bandipora district, has been identified as a Pakistani national of the Lashkar-e-Taiba (LeT) outfit, army said on Tuesday.....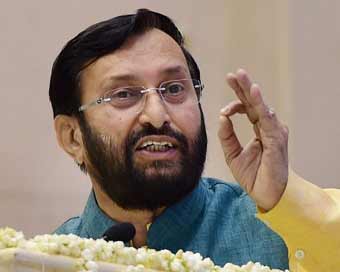 IAF Takes 'necessary Steps' For Nation's Security : Javadekar
Union Minister Prakash Javadekar on Tuesday said the Indian Air Force (IAF) has taken "necessary steps" for the nation's security after Pakistan claimed that Indian fighter jets struck inside Pakistan.....