Tag: PAGD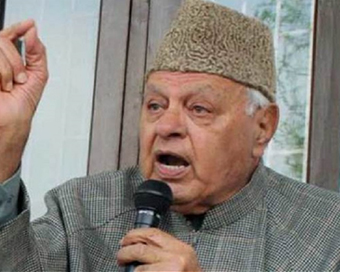 Farooq Abdullah Writes To J&K Poll Panel, Alleges PAGD Not Allowed To Canvas
Peoples Alliance for Gupkar Declaration (PAGD) President and former Chief Minister Farooq Abdullah in a letter to the state election commissioner KK Sharma on Saturday alleged that ahead of the District Development Council (DDC) elections the candidates of the PAGD are being whisked away to secure locations and not being allowed to canvass. ....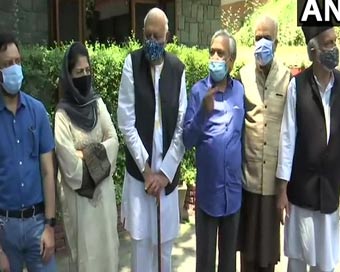 Jammu & Kashmir: Gupkar Alliance Leaders Agree To Attend PM Modi's All-party Meeting
Mainstream political leaders who are part of the Peoples alliance for Gupkar declaration (PAGD), said on Tuesday that they will be attending the all party meeting called by Prime Minister Narendra Modi on June 24.....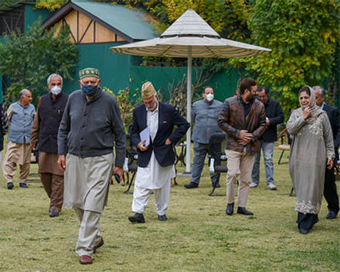 J&K DDC Polls Show Democracy Is Alive & Kicking In Kashmir
In the results declared on Tuesday, the Kashmiris have experienced arguably their cleanest ever democratic process, after the Assembly elections of 1977, even as no political party reached close to the half-way mark of 140 seats in the first elections for District Development Councils (DDCs) in the Union Territory. ....
Showing 1 to 3 of 3 (1 Pages)