Tag: November
Indian Economy Suffering After Note Ban: New York Times
The Indian economy is suffering following demonetisation and a shortage of cash made life increasingly difficult for Indians, the New York Times has said.....
'Spineless' EC Has Surrendered To Modi: Kejriwal
Calling it "spineless", Delhi Chief Minister Arvind Kejriwal on Saturday alleged that the Election Commission had "completely surrendered" before Prime Minister Narendra Modi.....
Opposition To Observe November 8 As Black Day To Protest Note Ban
Opposition parties on Tuesday said they will observe November 8 as Black Day to protest against the "ill-conceived and hasty" decision of the government to scrap Rs 500 and Rs 1,000 currency notes a year ago. ....
November Inflation Up At 4.88%, Factory Output Growth Dips
A sharp spurt in food and fuel prices pushed India's annual retail inflation in November over the RBI's median level of 4 per cent, even as factory output growth in October contracted to 2.2 per cent official data showed on Tuesday.....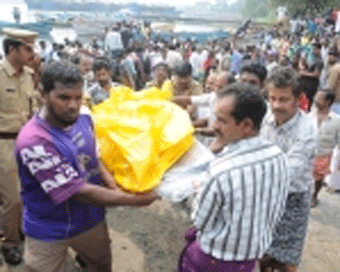 Central Team In Kerala To Assess Cyclone Ockhi Damages
A central team landed here on Tuesday to assess damages caused by Cyclone Ockhi, which struck the southern districts of Kerala and Tamil Nadu on November 30.....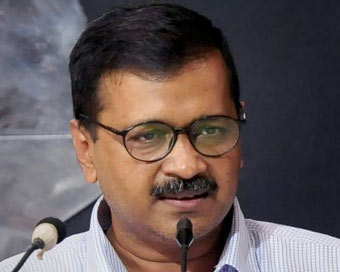 Persons With Disabilities To Be Exempt From Odd Even: Kejriwal
Persons with disabilities will be exempt from Odd-Even scheme, which will be in force in the national capital from November 4 to 15, Delhi Chief Minister Arvind Kejriwal said on Wednesday.....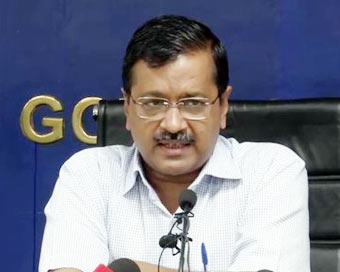 Odd-Even Scheme Back In Delhi From Nov 4: Kejriwal
Delhi Chief Minister Arvind Kejriwal on Friday announced that the Odd-Even scheme will be back in November, to tackle the rising menace of pollution just around the time of Diwali.....
Demonetisation Hits Core Industries Output Growth In November
Reflecting some impact of the government's recent demonetisation measure, the output of India's eight infrastructure industries in November 2016 increased by 4.9 per cent, but fell sequentially as compared to the 6.6 per cent growth logged in October, official data showed on Monday.....
Double-digit Increase In Tax Collection:Arun Jaitley
The currency squeeze in November and December has failed to hit revenue mop up, with direct and indirect tax collection from April to December showing a double-digit increase, Finance Minister Arun Jaitley said on Monday.....
Kanpur Train Derailment Likely To Be Transferred To NIA
The Home Ministry is likely to hand over the Kanpur train derailment case to the National Investigation Agency (NIA) on Thursday, sources said.....
Samay
Tweets by @sahara_samay