Tag: National Investigation Agency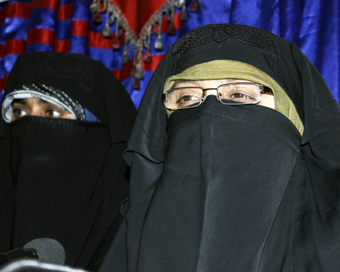 Asiya Andrabi Linked Directly With Pakistani Army, Received Funds From ISI
Intensive questioning of Kashmiri separatist leader Asiya Andrabi reveals that she came in close contact with Lashkar-e-Taiba kingpin Hafeez Saaed through a serving Pakistan Army officer. The officer happens to be a relative of Andrabi, the leader of Dukhtaran-e-Millat, presently being interrogated by National Investigation Agency (NIA) along with two other separatist leaders.....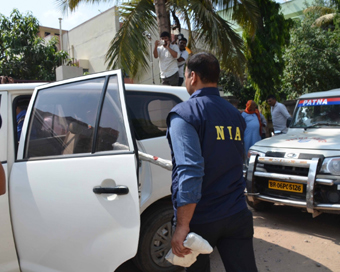 NIA Raids LJP Leader's House In Patna, 11 Places In Bihar, UP
The National Investigation Agency (NIA) on Thursday searched a dozen locations in Bihar and Uttar Pradesh, including the residence of a Lok Janshakti Party (LJP) leader, in the alleged Munger arms seizure case.....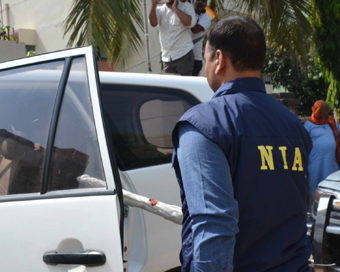 NIA Suspends 3 Officers Over Graft Charge In FIF Case
The National Investigation Agency (NIA) on Tuesday said it has suspended three officials, including one Superintendent of Police (SP), in a case of alleged bribery for shielding a businessman in a terror funding case involving Falah-i-Insaniyat Foundation (FIF) which is linked to Lashkar-e-Taiba (LeT) chief Hafiz Saeed.....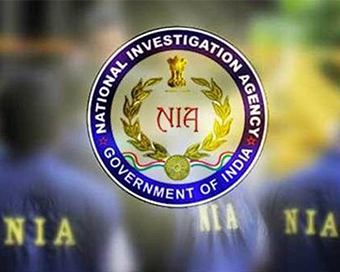 NIA Searches 10 Locations Across India In Terror Probe
In a major action against the Islamic State (IS) modules, the National Investigation Agency (NIA) on Monday carried out searches in at least 10 locations across the country, including one in Delhi. ....
Government, Lok Sabha Sympathises With Saifullah's Father: Home Minister
Union Home Minister Rajnath Singh on Thursday said the government and the Lok Sabha sympathises with Sartaj, the father of a slain terror suspect who refused to accept the body of his "traitor" son.....
NIA Visits Bihar To Probe Kanpur Train Derailment
An NIA team reached Bihar's Motihari district on Wednesday to investigate the alleged role of Pakistan's ISI behind the Indore-Patna Express train derailment near Uttar Pradesh's Kanpur that claimed over 100 lives.....
No Need To Worry About IS In India: Rajnath
Home Minister Rajnath Singh on Wednesday assured that there is no need for Indians to be concerned about Islamic State (IS) as the terror group has little penetration in the country. ....
ED Arrested Hurriyat Leader Shabir Shah In Srinagar
The Enforcement Directorate arrested Kashmiri Hurriyat leader Shabir Shah in connection with over a decade-old money laundering case.....
All 5 Accused In Bodh Gaya Blasts Case Get Life Imprisonment
An NIA court here on Friday awarded life imprisonment to all the five persons earlier convicted in the 2013 serial blasts that rocked Bodh Gaya's Mahabodhi temple, a lawyer said.....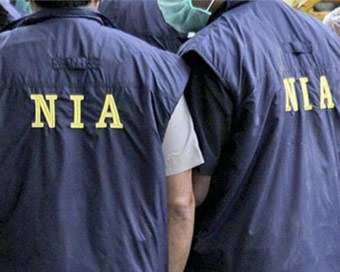 New IS Module: NIA Searches 7 Places In UP, Punjab; Detains 4
The NIA on Thursday raided five places in Uttar Pradesh and two in Punjab in its probe into a new Islamic State (IS)-inspired module Harkat-ul-Harb-e-Islam and detained four men, officials said.....