Tag: Nainital
High Voting As Polling Ends In Uttarakhand
Assembly elections in Uttarakhand ended on Wednesday in a fight mainly between the ruling Congress and the BJP, with officials saying the vote percentage will be more than in 2012. ....
Uttarakhand Sees 68% Voting
Around 68 per cent polling was witnessed in the Uttarakhand assembly elections on Wednesday, bettering the voting percentage of the past two state polls, officials said.....
Uttarakhand BJP's Executive Meet To Be Held In Nainital
The state executive meeting of the ruling Bharatiya Janata Party (BJP) will be held on April 23-24 in Nainital, a party leader announced on Monday.....
In A First, Uttarakhand Monitors Forest Fires With Drones
In a first, the Uttarakhand Forest Department has launched a drone for real-time monitoring of the forest fire and to take preventive measures, officials said here on Monday.....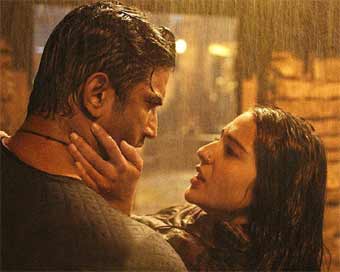 'Kedarnath' Director Urges Uttarakhand Government To Lift 'ban'
"Kedarnath" director Abhishek Kapoor has urged the Uttarakhand government to lift a ban on the movie.....
Showing 1 to 5 of 5 (1 Pages)