Tag: Modi
Budget Disappoints RSS Labour Wing
The Bharatiya Mazdoor Sangh on Wednesday described the union budget as disappointing, saying the workers, salaried class and poor were overlooked.....
2016 Was Year Of Depression, Suppression, Regression: Azad
Targeting the Narendra Modi government over issues ranging from demonetisation to unrest in Kashmir, Leader of Opposition in Rajya Sabha Ghulam Nabi Azad on Thursday said the year 2016 has been one of "depression, recession, regression and suppression".....
This Is A Fight Against Poverty: Modi On UP Polls
Prime Minister Narendra Modi on Saturday likened his first election rally in Uttar Pradesh with India's first war of independence in 1857, saying it was a fight against the British then and now it is a battle against poverty and the state's rulers who have obstructed growth and development.....
'Spineless' EC Has Surrendered To Modi: Kejriwal
Calling it "spineless", Delhi Chief Minister Arvind Kejriwal on Saturday alleged that the Election Commission had "completely surrendered" before Prime Minister Narendra Modi.....
India To Host Meet On Combating Nuclear Terrorism
In what can be a big boost to India's chances of becoming a member of the Nuclear Suppliers Group (NSG) in the face of opposition from China, New Delhi is going to host the Implementation and Assessment Group Meeting of the Global Initiative to Combat Nuclear Terrorism (GICNT) from February 8 to 10, the External Affairs Ministry said on Saturday.....
Make The Tax Payer Feel Special
Every year tax payers wait with baited breath hoping for a fair and better deal from a system which has been showing hardly any mercy on them. The tax-paying community feels like the modern day oppressed class which is bearing all the brunt silently. They have no voice but they are pivotal to the system which cannot do without them. ....
Akhilesh A Tainted Leader, A Complete Failure: Mayawati
Bahujan Samaj Party (BSP) supremo Mayawati on Monday called Uttar Pradesh Chief Minister Akhilesh Yadav a "tainted leader" who had not done anything for the poor, weaker sections and farmers of the state.....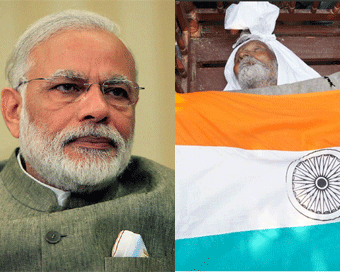 Modi Condoles INA Veteran Nizamuddin's Death
Prime Minister Narendra Modi on Tuesday condoled the death of Subhas Chandra Bose's close associate and INA veteran 'Colonel' Nizamuddin, who died at the age of 116. ....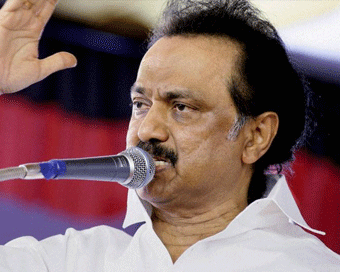 M.K. Stalin Likely To Visit Delhi
DMK Working President M.K. Stalin is likely to visit New Delhi to meet President Pranab Mukherjee, Prime Minister Narendra Modi and Home Minister Rajnath Singh to appraise them of the political situation in Tamil Nadu.....
Some Think India Became Free Due To One Family: Modi
Prime Minister Narendra Modi on Tuesday attacked the Congress over the role of "one family" in the freedom struggle and said they had neglected the contribution of others.....