Tag: Modi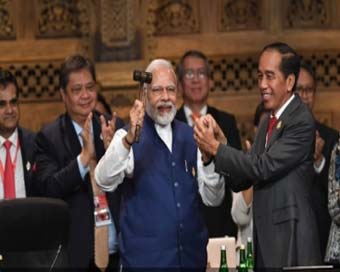 India Will Work To Promote Universal Sense Of Oneness As G20 President: PM
With India formally assuming the G20 Presidency from Thursday, Prime Minister Narendra Modi in an article to commemorate the occasion said that the country will work to promote the universal sense of one-ness. ....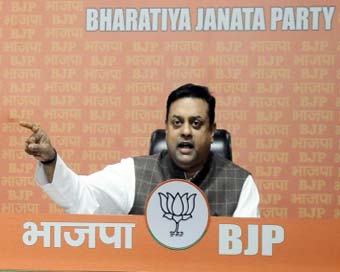 BJP Slams Cong For Abusing PM Modi
Bharatiya Janata Party (BJP) has slammed the Congress for abusing Prime Minister Narendra Modi. Taking potshots at the Congress, party's National spokesperson Sambit Patra on Saturday said that Congress leaders have completed a century of abuses against Modi. ....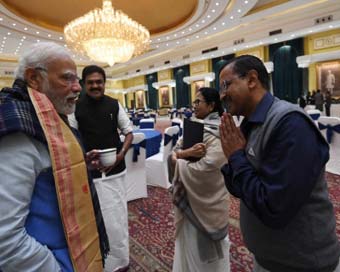 PM Modi Seeks Cooperation Of All Parties To Make India's G20 Presidency Successful
Prime Minister Narendra Modi on Monday urged all the political parties to participate in India's G20 Presidency and make it successful ....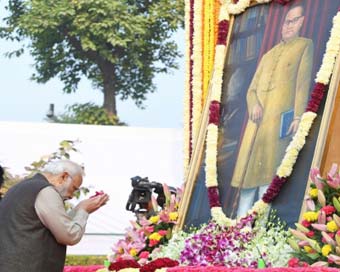 PM Remembers Ambedkar On His Death Anniversary
Prime Minister Narendra Modi on Tuesday paid homage to Babasaheb Ambedkar on his Mahaparinirvan Diwas. ....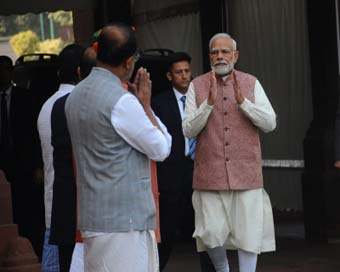 PM Urges Leaders To Make Winter Session Of Parliament Productive
Prime Minister Narendra Modi on Wednesday urged the members to allow both Houses of Parliament function smoothly to ensure a productive session. ....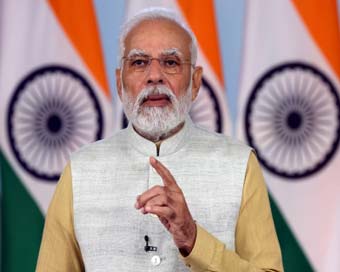 PM Modi Holds Meeting With Chief Ministers On G20 Preparations
Prime Minister Narendra Modi on Friday chaired a video meeting of the governors, chief ministers and lieutenant governors to discuss aspects related to India's G20 presidency. ....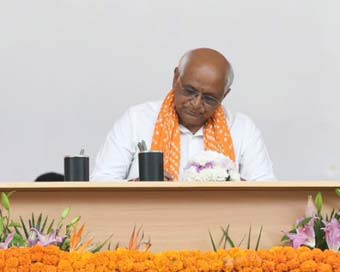 Bhupendra Patel Takes Oath As Gujarat CM For Second Time
Chief Minister Bhupendra Patel and his 16 members of cabinet took oath on Monday in presence of Prime Minister Narendra Modi and other dignitaries. Patel has been sworn in as Chief Minister for the second time. ....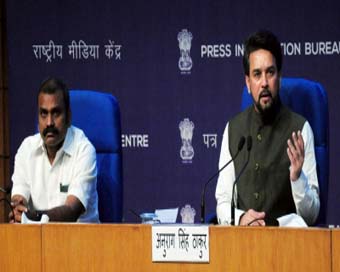 Pak Foreign Minister's Statement 'shameful': Anurag Thakur
Union Information and Broadcasting Minister Anurag Thakur hit back at Pakistan Foreign Minister Bilawal Bhutto Zardari, describing his statement on Prime Minister Narendra Modi as 'nefarious' and 'shameful'. ....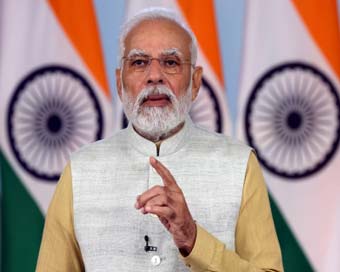 Budget For Development Of Tribals Raised To Rs 88,000 Cr From Rs 21,000 Cr: PM
Prime Minister Narendra Modi said on Sunday that the budget for the all-round development and welfare of the tribals has been increased to Rs 88,000 crore from the earlier 21,000 crore. ....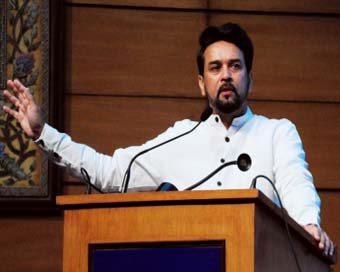 Decrease In Terror, Extremist Activities In Modi's Tenure: Anurag Thakur
Union Minister Anurag Thakur said on Monday that terrorism in Jammu and Kashmir had been contained since 2014 due to surgical strikes and other strict steps taken by the Modi government.....