Tag: Modi
Modi Congratulates Parrikar On Becoming Goa CM
Prime Minister Narendra Modi on Tuesday congratulated Manohar Parrikar who became the Chief Minister of Goa for the fourth time. ....
Kejriwal Blames Modi For Shoe Attack In Haryana
Delhi Chief Minister Arvind Kejriwal on Sunday blamed Prime Minister Narendra Modi for a shoe attack on him here in Haryana.....
Modi Seems To Have Given Up Agenda Of Black Money: Swaraj India
Swaraj India on Sunday said Prime Minister Narendra Modi seemed to have given up the agenda of black money, and demanded he disclose how much illicit-held funds were recovered post-demonetisation and to whom did it belong.....
Modi To Address BJP Mega Rally In Lucknow
The Bharatiya Janata Party's mega show - Maha Parivartan rally - the culmination of six similar rallies across Uttar Pradesh, is all set to get underway in Lucknow on Monday afternoon.....
UP Has To Change For India To Progress: Modi
Accusing the Samajwadi Party and BSP of doing politics at the cost of development, Prime Minister Narendra Modi on Monday urged the people of Uttar Pradesh to vote for the BJP to change the state's fortunes.....
PM 'threatening' The Country And Its People: Congress
Congress on Tuesday charged Prime Minister Narendra Modi with "trying to threaten" the country and its people when he gives speeches.....
Mamata Flays Trinamool Leader's Arrest, BJP Office Attacked
West Bengal Chief Minister Mamata Banerjee on Tuesday dubbed the arrest of Trinamool Congress MP Sudip Bandyopadhyay as "vendetta politics" by the Centre as her supporters attacked the BJP office here, leaving some 15 people injured.....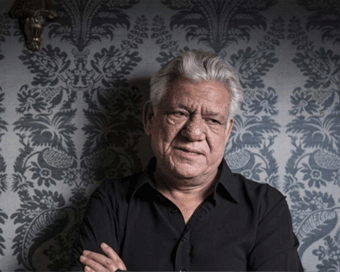 Modi Condoles Actor Om Puri's Death
Prime Minister Narendra Modi on Friday mourned the demise of veteran Indian actor Om Puri.....
India May Again Take 'out Of Box' Action Against Pakistan : Amit Shah
The Narendra Modi government may again take "out of the box" action against Pakistan if it continues to indulge in a proxy war against India, BJP President Amit Shah told the party's office-bearers at a meeting on Friday.....
Modi Asks Diaspora To First Develop India
Prime Minister Narendra Modi on Sunday urged the Indian diaspora to first develop India by investing and contributing its expertise in the land of its origin. ....