Tag: Mike Pompeo
Trump Fires State Secretary Tillerson, Replaces Him With Mike Pompeo
US President Donald Trump on Tuesday sacked Secretary of State Rex Tillerson, ending his short but tumultuous tenure as the nations chief diplomat. CIA Director Mike Pompeo will take over the top position.....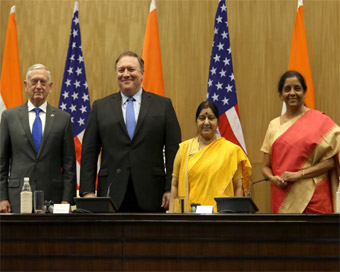 Pakistan Says India-US Statement Violates Diplomatic Norms
Pakistan on Thursday took "strong exception to the unwarranted reference" against it in the joint statement issued following the 2+2 India-US dialogue in New Delhi last week.....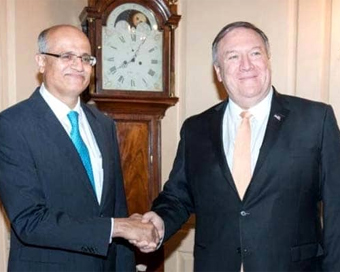 Gokhale, Pompeo Discuss 'urgency' Of Pakistan Acting Against Terrorist Groups
In the first high-level face-to-face India-US meeting after the Pulwama terrorist attack, Secretary of State Mike Pompeo and Foreign Secretary Vijay Gokhale discussed on Monday "the importance of bringing those responsible for the attack to justice and the urgency of Pakistan taking meaningful action against terrorist groups operating on its soil", State Department Deputy Spokesperson Robert Palladino said.....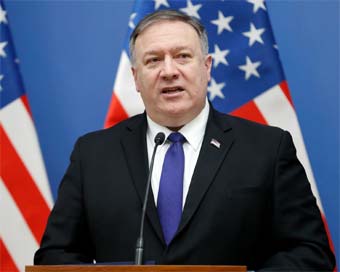 Modi Hai To Mumkin Hai: Pompeo Hails Leader Of World's Most Populous Democracy
US Secretary of State Mike Pompeo praised Indian Prime Minister as a "new kind of leader for the world's most populous democracy", and quoted Narendra Modi's election slogan in Hindi, "Modi hai to mumkin hai" ("Modi makes it possible"), at a summit here.....
US Will Not Make Concessions To N.Korea: CIA
The US government will not make concessions during negotiations with North Korean leader Kim Jong-un and will demand that Pyongyang's halt its missile tests and open the door to denuclearizing, CIA Director Mike Pompeo said on Sunday.....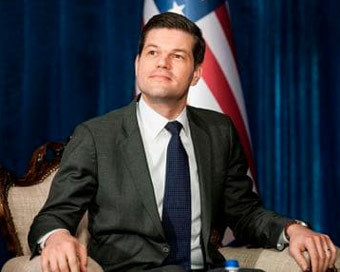 Top US Diplomat On Europe Policy Resigns
The US State Department's top diplomat focused on Europe policy has resigned his post, effective February 15, media reported.....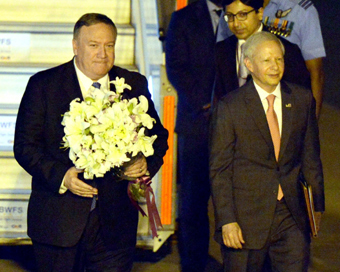 US Secretary Of State Mike Pompeo Arrives Delhi
US Secretary of State Mike Pompeo arrived New Delhi on Tuesday night on his three-day visit to the country to strengthen strategic ties between the two nations.....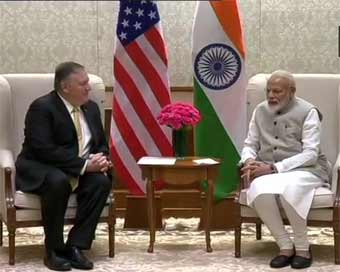 US Desires To Build Stronger Ties With India: Pompeo Tells Modi
US Secretary of State Mike Pompeo on Wednesday met Prime Minister Narendra Modi and conveyed his country's continued interest in building stronger relations with India and working together to realize the shared vision and goals.....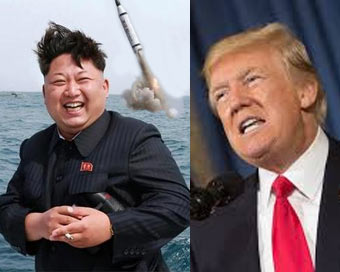 Trump Prepared To Meet Kim Again: Pompeo
US Secretary of State Mike Pompeo has said President Donald Trump was prepared to meet North Korean leader Kim Jong-un again.....
Showing 1 to 9 of 9 (1 Pages)
Samay
Tweets by @sahara_samay