Tag: Manmohan Singh
Modi Demeans His Position, Himself More Than Anyone: Rahul
Launching a scathing attack on Prime Minister Narendra Modi for his remarks on former PM Manmohan Singh, Congress Vice-President Rahul Gandhi on Wednesday said the Modi demeaned his position and himself more than anyone else.....
Modi's Raincoat Barb An Insult To Nation: Rahul Gandhi
Taking on Prime Minister Narendra Modi over his "bathing with raincoat" jibe, Congress Vice President Rahul Gandhi said the remarks directed at former Prime Minister Manmohan Singh were an insult to the whole nation.....
Manmohan, His PMO Gets Clean Chit On Commonwealth Games Wrongdoing
The Public Accounts Committee (PAC) of Parliament has virtually absolved former Prime Minister Manmohan Singh and the then Prime Minister's Office of any wrongdoing in the Commonwealth Games held here in 2010.....
Early To Conclude Economic Recovery From Note Ban, GST Impact: Manmohan Singh
Former Prime Minister Manmohan Singh on Saturday said it was too early to conclude that the economic slowdown has reversed as the 6.3 per cent growth rate in the July-September quarter did not take into account the small and medium sector which suffered huge losses in the aftermath of demonetisation and hasty implementation of GST.....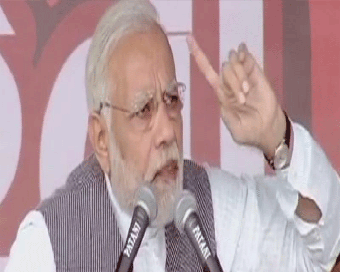 Congress Leaders Met Pakistani Officials With Aiyar: Modi
Prime Minister Narendra Modi on Sunday accused a group of Congress leaders of meeting Pakistan's High Commissioner at party leader Mani Shankar Aiyar's residence before the latter called him (Modi) "neech".....
Tendulkar Fails To Make Maiden Speech Amid Uproar
Cricket maestro Sachin Tendulkar on Thursday could not make his maiden speech in the Rajya Sabha amid uproar by Congress members over Prime Minister Narendra Modi's remarks against his predecessor Manmohan Singh and over the 2G spectrum case. ....
Country Feeling Tired Under Modi, Congress Will Bring Change: Rahul
Congress President Rahul Gandhi on Saturday said the country, feeling tired under the Modi government, was seeking change in the 2019 general election and only his party can show the path forward.....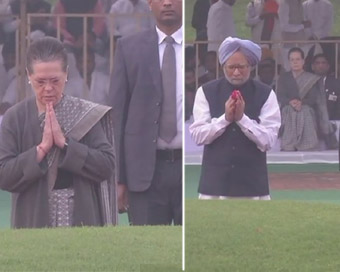 Kovind, Modi, Sonia Pay Tributes To Nehru
President Ram Nath Kovind, Prime Minister Narendra Modi were among others who along with UPA chairperson Sonia Gandhi on Wednesday paid tributes to the nation's first Prime Minister Jawaharlal Nehru on his birth anniversary.....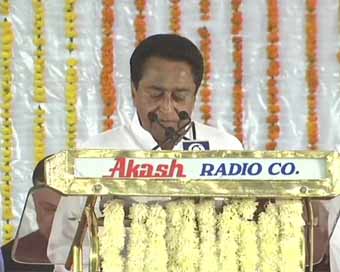 Kamal Nath Sworn In As MP CM Ending 15 Years Of BJP Rule
Senior Congress leader Kamal Nath, who steered his party to victory in Madhya Pradesh, was on Monday sworn in as its 18th Chief Minister, bringing to an end 15 years of BJP rule in the state which had become the saffron party's stronghold.....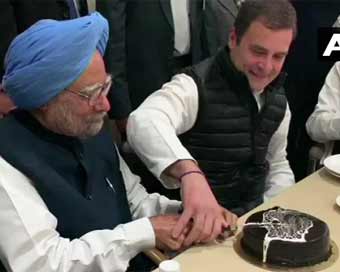 Congress Celebrates 134th Foundation Day
India's oldest political party, Congress celebrated its 134th Foundation Day on Friday by hoisting the national flag and remembering some of its iconic leaders and freedom fighters.....
Samay
Tweets by @sahara_samay