Tag: Manmohan Singh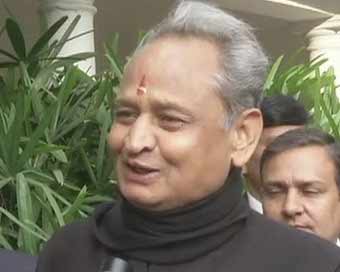 Ashok Gehlot Sworn In As Rajasthan CM, Pilot Deputy CM
Congress leader Gehlot was sworn in on Monday as the 12th Chief Minister of Rajasthan, while the party's state president Sachin Pilot took oath as his deputy at a ceremony here. ....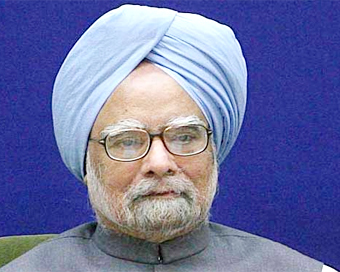 Was Not Afraid Of Speaking To Press As PM, Says Manmohan
In an apparent dig at Prime Minister Narendra Modi who is yet to hold a press conference, his predecessor and Congress veteran Manmohan Singh on Tuesday said as Prime Minister, "he was never afraid of speaking to the press".....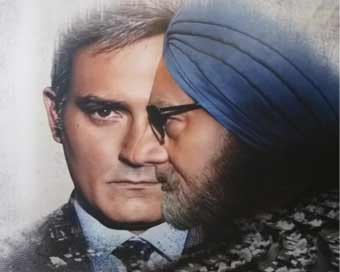 Delhi HC Nixes Plea To Ban 'The Accidental Prime Minister' Trailer, Says Refile As PIL
The Delhi High Court on Monday disposed off a plea seeking a ban on the trailer of the movie "The Accidental Prime Minister", saying it should be refiled at a public suit.....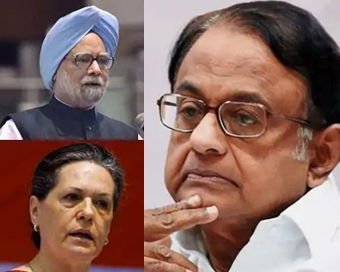 Sonia, Manmohan Reach Tihar To Meet Chidambaram
Congress interim President Sonia Gandhi and former Prime Minister Manmohan Singh on Monday arrived at Tihar jail here to meet former Finance Minister P. Chidambaram, who has been imprisoned since September 5 in INX Media related case.....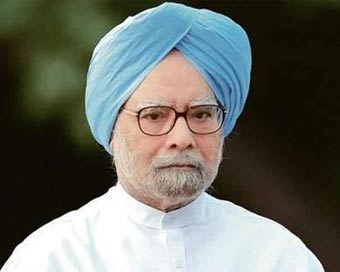 Manmohan To Visit Kartarpur Sahib Too, Says Punjab Govt
Former Prime Minister Manmohan Singh will be visiting Kartarpur Sahib shrine in Pakistan, as part of the first all-party group of pilgrims, on the occasion of the 550th birth anniversary of Guru Nanak next month, the Punjab government said on Thursday.....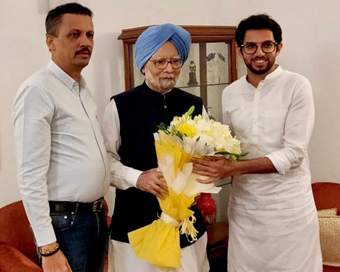 Aaditya Comes To Invite Sonia, Manmohan To Swearing-in
A day ahead of Shiv Sena chief Uddhav Thackeray's swearing-in as the Maharashtra Chief Minister, his son and first-time MLA Aaditya Thackeray reached the residence of Congress interim President Sonia Gandhi here to invite her for the event.....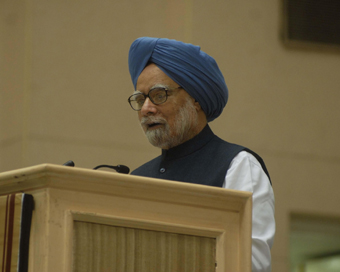 Manmohan Fears Economic Despair Expansion Due To CAA, Coronavirus
Former Prime Minister Manmohan Singh on Friday said the country has becomes a majoritarian state in economic despair expressing concern over the possibility of coronavirus causing further decline in the economic growth and called for the need of the government to put together a detailed and meticulous plan to boost consumption demand and revive the economy.....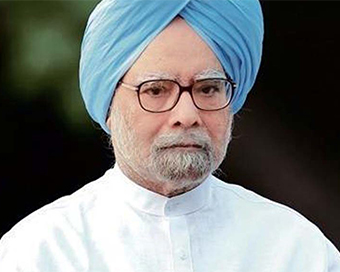 Manmohan Singh Discharged From AIIMS
Former Prime Minister Manmohan Singh has been discharged from Delhi's All India Institute of Medical Sciences (AIIMS) on Tuesday, a source said.....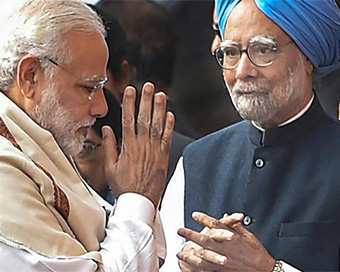 Political Dog Fight Erupts After Manmohan's Singh Criticism Of Govt
A war of words erupted between the ruling BJP and the Congress over former Prime Minister Manmohan Singh's criticism of Prime Minister Narendra Modi over the death of 20 Indian soldiers by Chinese People's Liberation Army (PLA) in Ladakh's Galwan valley.....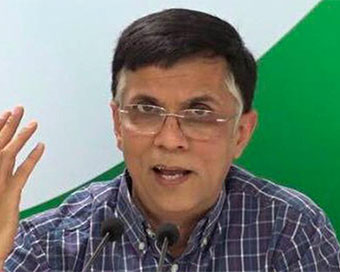 Want Modi To Fight China, But He Is Fighting Us: Congress
The ruling BJP has alleged that the previous Congress government had allocated Rs 100 crore to the Rajiv Gandhi Foundation (RGF) when Manmohan Singh was Finance Minister in 1991, but the funds could not be disbursed. ....
Samay
Tweets by @sahara_samay