Tag: MLA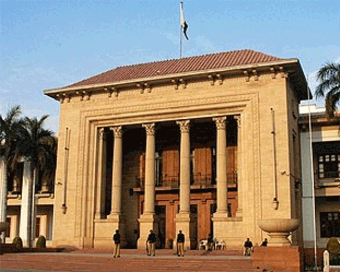 Congress MLAs' Status In Punjab Assembly 'unclear'
Nearly two months after 43 legislators in Punjab tendered their resignations from the assembly over an SC ruling on the SYL Canal issue, there is uncertainty on their status.....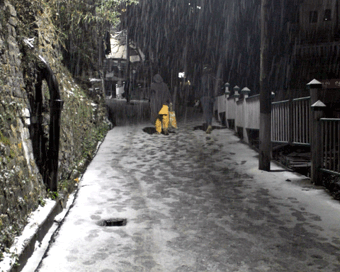 Shimla, Manali Cut Off After Snow, Traffic Hampered
Traffic to tourist destinations Shimla, Manali and Dalhousie were cut off from the rest of Himachal Pradesh on Saturday following heavy snowfall overnight, officials said. ....
BSP Releases Third List Of 100 Candidates For UP Polls
The BSP on Saturday released its third list of 100 candidates for the Uttar Pradesh assembly elections, scheduled to be held in seven phases between February 11 and March 8.....
Tourists Flock To Himachal After Widespread Snow
Shimla, Manali and other parts of Himachal Pradesh are wrapped in a blanket of snow to the glee of tourists. There was more snowfall on Monday.....
BJP Releases List Of 31 For Manipur Polls
The BJP on Monday released its first list of 31 candidates for the Manipur assembly elections on March 4 and March 8.....
BJP MLAs Want Parrikar As CM
Newly elected BJP MLAs on Sunday passed a resolution demanding the return of Defence Minister Manohar Parrikar as the Chief Minister of Goa.....
BJP, Congress Try To Cobble Up Numbers In Goa
Even as the Congress and the BJP started hectic parleys with regional groups and independents in a bid to form a government in Goa, Congress leader Digvijaya Singh on Sunday told Defence Minister Manohar Parrikar not to "fish" in the state's troubled waters. ....
BJP MLAs To Elect New UP Chief Minister On Saturday
The newly-elected legislators of the Bharatiya Janata Party will meet in the state capital on Saturday to elect the new Chief Minister of Uttar Pradesh, a party leader said on Thursday.....
Parrikar Wins Trust Vote In Goa, Rane Quits Congress
Goa Chief Minister Manohar Parrikar on Thursday won the trust vote in the assembly, with 22 MLAs backing his government and the Congress getting the support of 16 legislators.....
Delhi AAP MLA Joins BJP Ahead Of Civic Polls
Legislator Ved Prakash of the Aam Aadmi Party (AAP) joined the BJP on Monday, dealing a blow to Delhi's ruling party ahead of the April 23 civic body polls.....