Tag: Lok Sabha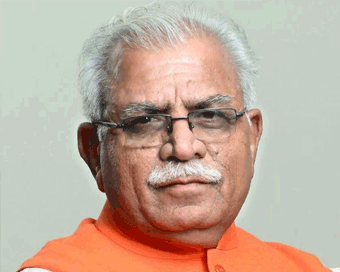 Haryana CM Lauds Call For Simultaneous Lok Sabha, Assembly Polls
Haryana Chief Minister Manohar Lal Khattar on Sunday lauded the proposal of Prime Minister Narendra Modi to hold simultaneous elections to the Lok Sabha and state assemblies.....
Opposition Wants To Stall BJP In Rajya Sabha: Modi
Prime Minister Narendra Modi said on Sunday accused the opposition of trying to prevent the BJP from having a majority in the Rajya Sabha to stall strong anti-corruption laws.....
Congress Protected Democracy, So Modi Could Become PM: Kharge
Congress leader in the Lok Sabha Mallikarjun Kharge on Monday said the Congress should be thanked for protecting the democracy in the country because of which Narendra Modi, coming from a poor family, could become the Prime Minister of India.....
Repoll Ordered In 48 Polling Stations In Punjab
The Election Commission on Tuesday ordered repoll in 48 polling stations of five assembly constituencies in Punjab where polling got interrupted due to snags in electronic voting machines (EVMs) and voter verifiable paper audit trail (VVPAT) equipment.....
Jaitley Moves Demonetisation Bill For Passage In Lok Sabha
Finance Minister Arun Jaitley on Tuesday moved the Specified Bank Notes (Cessation of Liabilities) Bill for passage in the Lok Sabha to formally make the banning of Rs 500 and Rs 1,000 notes a law, which includes provision of penalty for holding the demonetised notes.....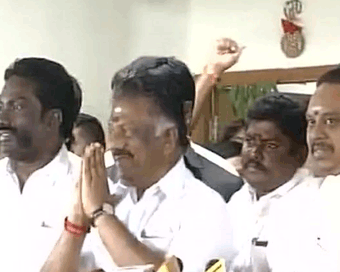 Two Lok Sabha MPs Join Panneerselvam Camp
Two Lok Sabha members on Saturday extended support to acting Tamil Nadu Chief Minister O.Panneerselvam by joining his camp.....
Nine AIADMK Lok Sabha Members Back Panneerselvam
The number of Lok Sabha members of the AIADMK supporting Tamil Nadu's acting Chief Minister O. Panneerselvam on Sunday swelled to nine.....
Home Ministry Website Hacked?
The website of the Home Ministry was non-functional on Sunday and officials said experts were finding out if it had been hacked.....
Clash Of Titans In Varanasi: Modi Vs Rahul-Akhilesh Road Show
Prime Minister Narendra Modi is expected to hold a mega road show in Varanasi on Saturday, the day Uttar Pradesh Chief Minister Akhilesh Yadav and Congress Vice President Rahul Gandhi are also scheduled to address a similar event in the Prime Minister's Lok Sabha constituency.....
Finance Bill To Be Passed Before March 31: Jaitley
The Finance Bill will be passed by Parliament before March 31 to enable ministries to avail funds from April 1, Finance Minister Arun Jaitley said on Tuesday.....
Samay
Tweets by @sahara_samay