Tag: Kolkata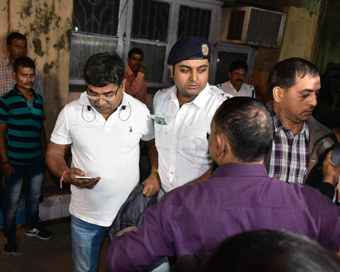 CBI To Move SC After Face-off With Kolkata Policemen In Investigation Of Chit Fund Scams
Following the face-off between CBI and Kolkata policemen outside city Police Commissioner's official residence, the central agency said it would move the Supreme Court, alleging the investigation in ponzi scam cases were being hindered and investigation officers were harassed.....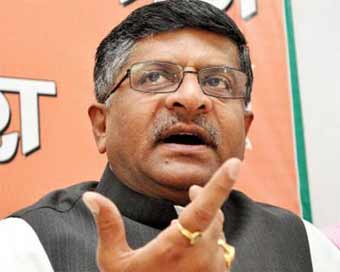 SC Order Moral Victory For CBI: Ravi Shankar Prasad
Union Law and IT Minister Ravi Shankar Prasad on Tuesday described the Supreme Court order asking Kolkata Police Commissioner Rajeev Kumar to appear before the CBI, as a moral victory for the probe agency and said that his questioning was not influenced by political considerations.....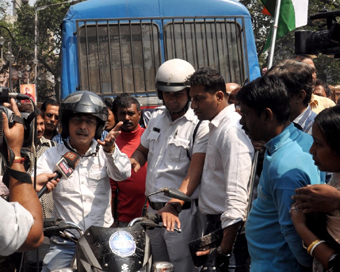 Several Injured In Clashes As Police Stop BJP Bike Rally In Bengal
Several people, mostly BJP members, were injured as clashes broke out in various parts of West Bengal on Sunday when police sought to stop party activists from taking out 'Vijay Sankalp' bike rallies.....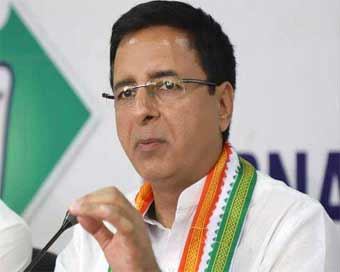 Congress Slams EC Decision On Poll Campaigning In Bengal
After the Election Commission curtailed campaign timing for the remaining nine Lok Sabha seats in West Bengal by a day due to violence, Congress on Wednesday slammed the poll panel's decision, terming it an "unpardonable betrayal of the Constitution".....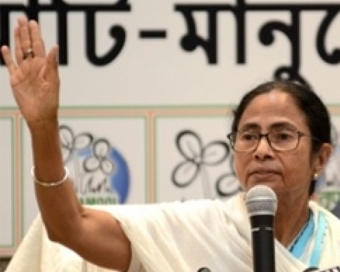 Mamata Changes FB, Twitter DPs To 'Jai Hind, Jai Bangla'
Days after losing her cool on BJP activists chanting 'Jai Shri Ram', West Bengal Chief Minister Mamata Banerjee and front ranking leaders of her Trinammol Congress changed their display picture on social media platforms like Twitter and Facebook to 'Jay Hind, Jay Bangla on Sunday night.....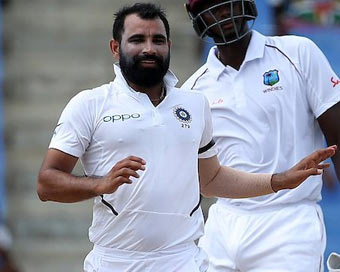 Arrest Warrant For Shami, Brother For Domestic Violence
An arrest warrant was on Monday issued against Indian pacer Mohammed Shami and his elder brother Hasid Ahmed by a court here following domestic violence accusations levelled by the cricketer's estranged wife Hasin Jahan.....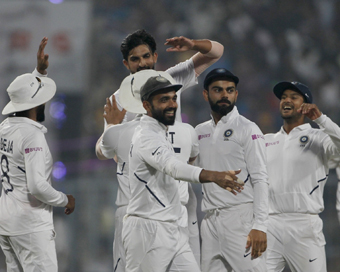 Kohli, Pacers Run Riot In Maiden Pink Ball Test, Win Series 2-0
Virat Kohli and his quick bowling trio trampled Bangladesh by an innings and 46 runs to clean sweep the series 2-0 in their maiden pink ball Test at the iconic Eden Gardens here on Sunday.....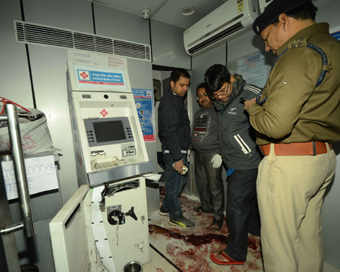 Kolkata Bank Fraud: Sleuths In Delhi, Foreign Gang Suspect
Amid panic over spate of fraudulent withdrawals from some bank accounts in the past two days in Bengal, the Kolkata Police team reached Delhi on Tuesday to examine CCTV footage, suspecting the role of Romanian and Turkish nationals in the scam.....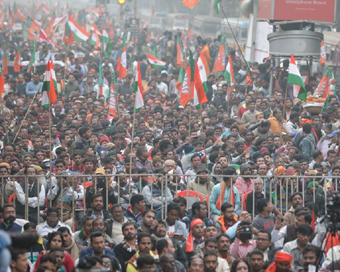 Huge BJP Rally In Kolkata, Slogans Against Mamata
Thousands of party workers raised incessant slogans, many of them mocking West Bengal Chief Minister Mamata Banerjee, as the BJP on Monday virtually painted parts of central and North Kolkata saffron by taking out a massive rally backing the new CAA citizenship law.....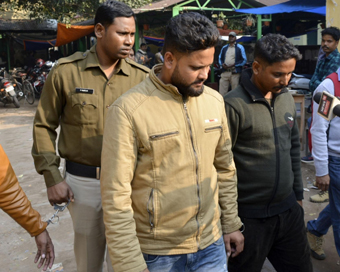 Two Visva-Bharati Students Injured In Attack, Two Held
Two students, having allegiance to the Left students unions of Visva-Bharati University in West Bengal, were allegedly beaten up with rods, following which two arrests were made on Thursday.....
Samay
Tweets by @sahara_samay