Tag: Kolkata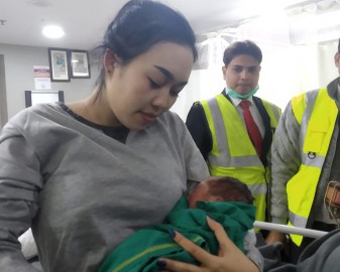 Qatar Plane Makes Emergency Landing After Woman Gives Birth Mid-air
A Bangkok-bound Qatar Airways flight from Doha made an emergency landing in Kolkata in the wee hours of Tuesday after it was diverted to facilitate medical treatment of a Thai national in advanced stage of pregnancy. ....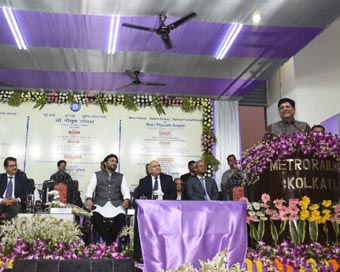 Kolkata's Second Metro Line Inaugurated
Ending a wait of 36 years, Kolkata got its second metro line on Thursday, as Railways Minister Piyush Goyal flagged off the first phase of the East-West Metro corridor connecting the city's tech hub of Salt Lake Sector V to the soccer venue Yuva Bharati Krirangan. ....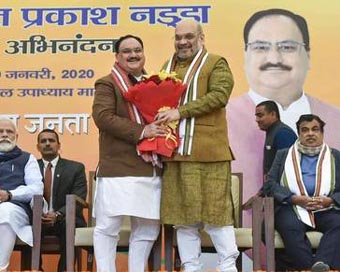 Shah, Nadda To Be Given Reception In Kolkata On Sunday
Union Home Minister Amit Shah will be in the city on March 1 when the West Bengal BJP will give him a civic reception at a rally here, a senior leader said.....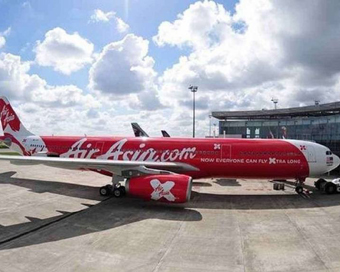 AirAsia Flight Makes Emergency Landing In Kolkata
An AirAsia flight to Bagdogra with 171 passengers including West Bengal minister Aroop Biswas on board encountered a hailstorm soon after takeoff and was forced to make an emergency landing in the airport here after the pilot suspected damage to the windshield, the airlines said in a statement on Wednesday.....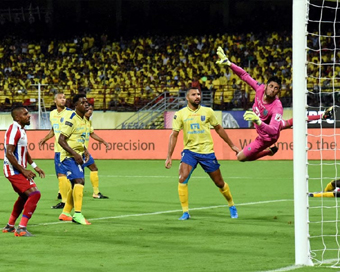 ISL Final, Kolkata Derby May Be Held Behind Closed Doors
The Indian Super League (ISL) final between ATK and Chennaiyin FC to be played in Goa on Saturday, is likely to be held behind closed doors after an advisory from the Sports Ministry on Thursday asked all national federations to ensure any sporting event in India must be conducted without any spectator amid the coronavirus outbreak. ....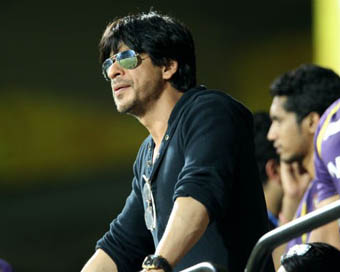 IPL 2020: SRK Says Spectators Safety First, Govt Directives To Be Followed
Kolkata Knight Riders (KKR) co-owner and Bollywood superstar Shah Rukh Khan, who attended the IPL Governing Council meeting on Saturday, said that it has been decided that the safety of the spectators will be kept first and all the directives issued by the government and the health agencies will be followed to the hilt amid the ongoing coronavirus outbreak when the 13th season of the cash-rich league starts later.....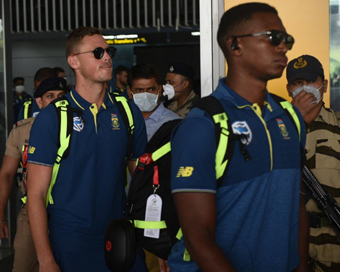 SA Cricket Team Arrives In Kolkata, Received By CAB Officials
The South African cricket team went through the necessary health protocols after their arrival in Kolkata on Monday and officials of the Cricket Association of Bengal (CAB) received them, the association said in a statement.....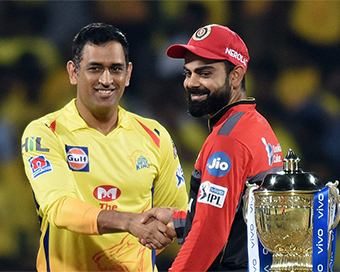 Star Sports Will Bring To Fans 50 Of The Greatest IPL Games From Sunday
With live cricket put on hold, Star Sports brings back the best matches of the IPL to help fans relive their favourite memories from the tournament. The IPL has always evoked wild emotions amongst its vociferous fans and this time too, Star Sports will bring back the same thrill. ....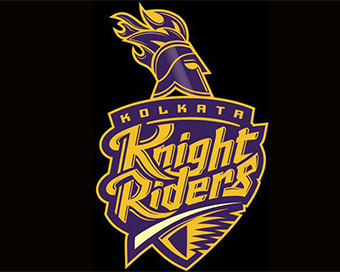 KKR Extends Support In Aftermath Of Cyclone Amphan
Indian Premier League (IPL) franchise Kolkata Knight Riders (KKR) on Wednesday pledged to extend support to West Bengal Chief Ministers Relief Fund among other initiatives in the wake of Super Cyclone Amphan which has severely affected the eastern state.....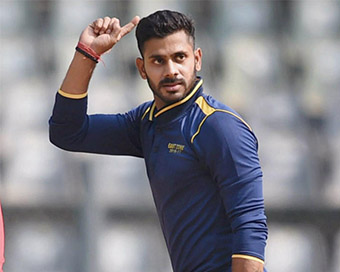 Tiwary Upset With KKR For Not Mentioning Him In Tweet Celebrating 2012 Win
Former Kolkata Knight Riders batsman Manoj Tiwary was not too impressed when the franchise failed to mention him in a tweet commemorating the day they won their first Indian Premier League (IPL) title. KKR had on May 27 2012, beaten Chennai Super Kings by five wickets to win the fifth season of the IPL.....
Samay
Tweets by @sahara_samay