Tag: Kolkata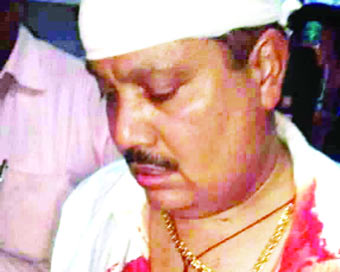 BJP MP Arjun Singh Suffers Head Wound In Clash With Police
BJP MP from Barrackpore Arjun Singh was admitted to the ICU of a private hospital here after sustaining a head injury during a clash between his party activists and the police at Shyamnaagar in West Bengal's North 24 Parganas district on Sunday.....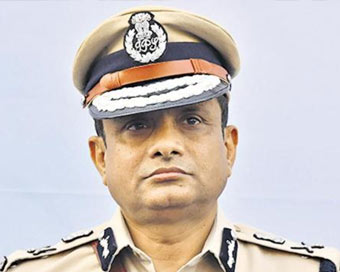 Ex-Kolkata Top Cop Again Ignores CBI Summons
Senior IPS officer and former Kolkata top cop Rajeev Kumar on Tuesday again failed to appear before the Central Bureau of Investigation (CBI) in its probe into the Saradha Chit fund scam case, official sources said.....
IPL 2020 Auction To Take Place On Dec 19 In Kolkata
The auction for next year's edition of the Indian Premier League (IPL) will be held on December 19 in Kolkata. ....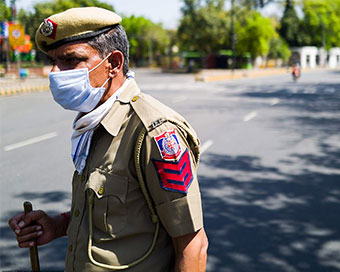 Woman Licks Policeman's Uniform For Enforcing Lockdown In Kolkata
In a bizarre incident, a young woman in Kolkata licked the uniform of a police man on Wednesday after he stopped her car during the ongoing lockdown to prevent the spread of coronavirus. ....
Bus To Run On Biogas In Kolkata From March-end
A 75-seat bus powered by biogas will soon ferry passengers in this metropolis from March 30. The operators claim it will be India's first such bus service.....
You'll Always Be My Captain, Says Kohli To Dhoni
India's Test captain Virat Kohli on Friday said departing limited overs skipper Mahendra Singh Dhoni has always been a leader a youngster would love to be with.....
Mushtaq Ali T20: Saha Dazzles For Bengal; Gambhir Takes Delhi Home
Bengal wicketkeeper-batsman Wriddhiman Saha justified his selection to the national Test side for the one-off game against Bangladesh, by blasting a half-ton to guide his state side to a 10-wicket win over Assam in the Syed Mushtaq Ali T20 cricket tournament here on Wednesday.....
Woman IT Employee Assaulted For Protesting Against Loud Music
A woman Information Technology employee was assaulted by a mob after she protested against loud music in East Kolkata's Kasba area, police said on Saturday.....
Schoolkid Drowns In Hooghly River In Bengal
A Class 10 student drowned in the Hooghly river in West Bengal's South 24 Parganas district on Monday, police said.....
'Dimpi' To The Rescue Of Diabetics
In a breakthrough that could transform the despair of diabetics into dimples of relief, Indian scientists have designed an insulin-like oral substance, nicknamed "Dimpi", which they claim can be used to tackle both Type 1 and Type 2 diabetes.....
Samay
Tweets by @sahara_samay