Tag: Kidambi Srikanth
Sindhu, Srikanth Aim To End 2017 On A High At Superseries Finals
Indian shuttlers P.V. Sindhu and Kidambi Srikanth will hope to end 2017 on a high when they compete in the season-ending World Superseries Finals, starting at the Hamadan Sports Complex here on Wednesday. ....
Surprised At Being Conferred Padma Shri: Kidambi Shrikanth
Noted badminton player Kidambi Shrikanth on Tuesday said that he was surprised when he got a call from the government about his selection for the Padma Shri.....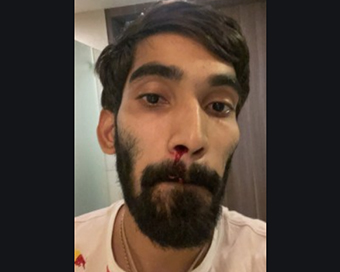 Doctor Attended Kidambi Srikanth Shortly After He Reported Bleeding: BWF
A doctor from the Covid-19 testing team set up for the ongoing Thailand Open attended to India's Kidambi Srikanth shortly after he reported that he suffered nose bleed following a mandatory PCR test, the Badminton World Federation (BWF) said on Friday. ....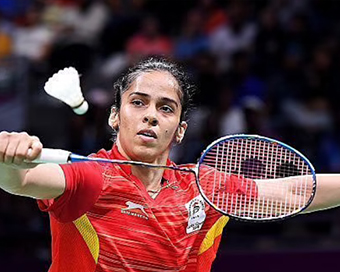 Thailand Open: Saina Cruises Into Second Round
Olympic bronze medallist Saina Nehwal and Commonwealth Games gold medal winner Kidambi Srikanth cruised into the second round of the Thailand Open Super 1000 badminton tournament on Wednesday. ....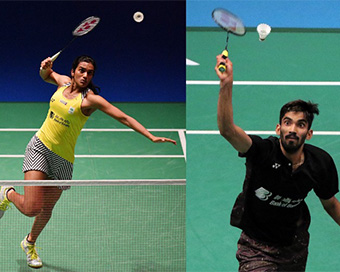 PV Sindhu, Kidambi Srikanth Ease Into 2nd Round Of Thailand Open
Ace Indian men's shuttler Kidambi Srikanth on Tuesday continued Indian badminton's winning momentum at the Toyota Thailand Open as he entered the second round defeating Thailand's Sitthikom Thammasin in straight games. ....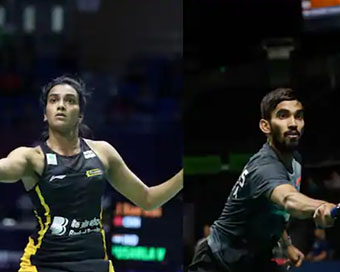 World Tour Finals: PV Sindhu, Kidambi Srikanth Lose Opening Matches
Reigning world badminton champion P.V. Sindhu on Wednesday went down fighting to world No.1 Tai Tzu Ying of Chinese Taipei in her first group match of the women's singles of the World Tour Finals. In the men's category, India's former world No.1 Kidambi Srikanth also lost his first match to Denmark's Anders Antonsen. ....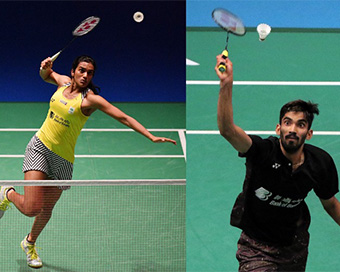 World Tour Finals: PV Sindhu, Srikanth Suffer 2nd Consecutive Loss
Star Indian shuttlers Kidambi Srikanth and PV Sindhu suffered contrasting defeats in their respective second group 'B' matches at the BWF World Tour Finals here on Thursday. ....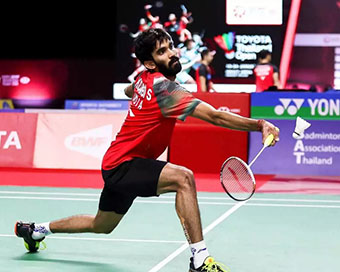 Kidambi Srikanth Finishes Dismal World Tour Finals Campaign With 3 Losses
India shuttler Kidambi Srikanth's World Tour Finals campaign came to a disappointing end after he lost all three matches in the tournament, the latest being against Hong Kong's Angus Ng Ka Long here on Friday. ....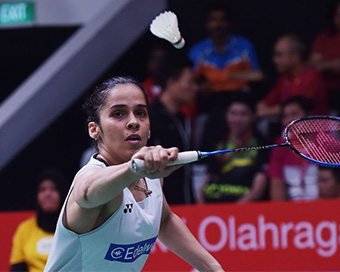 Saina Nehwal, Kidambi Srikanth Get Tough Draws At All England Open
London Olympics bronze medallist Saina Nehwal and former world no.1 Kidambi Srikanth were handed tough draws in the 2021 All England Championships.....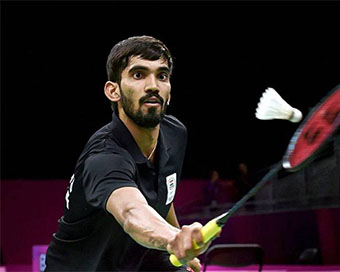 Swiss Open: Kidambi Srikanth Through To Quarter-finals
India's Kidambi Srikanth on Thursday beat France's Thomas Rouxel in three games to enter the quarter-finals of the Swiss Open Super 300 badminton tournament. Srikanth beat Rouxel 21-10, 14-21, 21-14 in 52 minutes. ....