Tag: Kashmir issue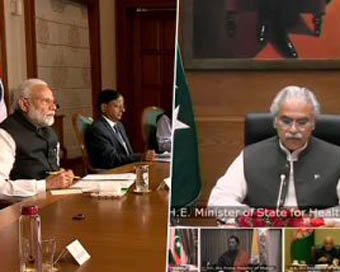 Pakistan Politicized SAARC Coronavirus Conference By Raising Kashmir Issue: Govt Sources
While all other countries were discussing humanitarian crisis of the coronavirus pandemic that has hit the world, Pakistan raked up Kashmir during the South Asian Association of Regional Cooperation (SAARC) video conference initiated by Prime Minister Narendra Modi on Sunday.....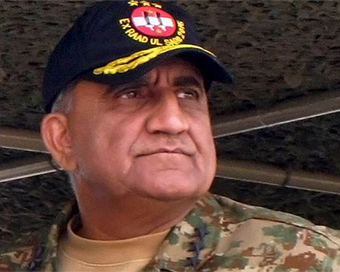 Deja Vu, Pak Army Chief Bajwa Rakes Up Kashmir Again
On Sunday, on the occasion of Eid, General Qamar Javed Bajwa, Chief of Army Staff (COAS) visited the Line of Control in Puna Sector and as is his wont raked up Kashmir once again. This visit comes against the backdrop of Indian security forces killing Pakistan sponsored proxies by the dozens and keeping the security grid fortified.....
British MPs Demand Early Solution To 'lingering' Kashmir Issue
A group of six British parliamentarians from the ruling Conservative Party on Thursday called for a just and early solution to "the lingering Kashmir issue" in accordance with the United Nations Security Council resolutions and the wishes and aspirations of the Kashmiri people.....
Everything Is Fair In Love And War: Ram Madhav On Kashmir Situation
The idea of using a Kashmiri man as a human shield against angry stonepelters in Kashmir by a young army officer was the right thing as everything is fair in love and war, BJP National General Secretary Ram Madhav said on Thursday.....
Pakistan Raises Kashmir At UN, Attacks India
Using a two-pronged tactic in the Human Rights Council, Pakistan has raised the Kashmir issue while speaking on behalf of the Organisation of Islamic Cooperation (OIC) and then for itself.....
Won't Mind Crossing Border To Protect Kashmir: Rajnath
Union Home Minister Rajnath Singh on Saturday said no power in the world can take Kashmir away from India and if need be forces can cross border to protect the country's territorial integrity.....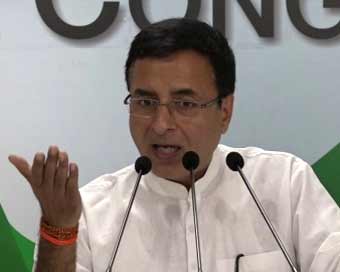 Wake Up And Call Trump's Bluff: Congress To Modi
Continuing its tirade over US President Donald Trump's claim that Prime Minister Narendra Modi asked him to mediate in the Kashmir dispute with Pakistan, the Congress on Tuesday dared Modi to wake up and call the latter's bluff.....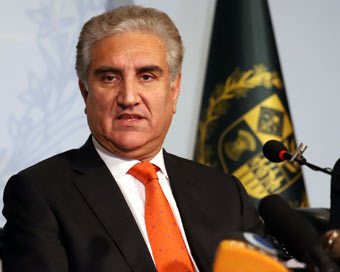 Pakistan Appeals To UNSC On Kashmir, Shah Chairs Security Meet
Pakistan on Sunday upped the ante on Kashmir, with Prime Minister Imran Khan alleging use of "cluster bombs" by India on civilians along the LoC and appealing to the UN Security Council to intervene, while Foreign Minister Shah Mehmood Qureshi raised the matter with the Organisation of Islamic Cooperation (OIC).....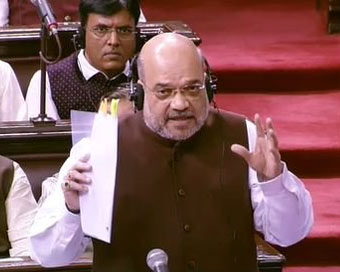 Amit Shah Says Article 370 To Go, J&K No More A State
Union Home Minister Amit Shah on Monday proposed to scrap Article 370 of the Constitution which gives special status to Jammu and Kashmir and said the state will be split into two Union Territories: Jammu and Kashmir with an Assembly and Ladakh without one.....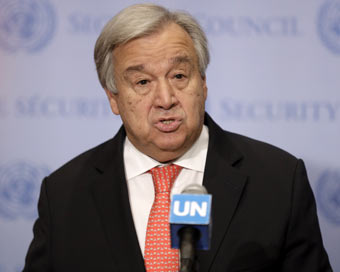 Don't Change Kashmir Status, UN Chief To Both Sides
United Nations Secretary General Antonio Guterres came out on Thursday against changing the status of Jammu and Kashmir and backed Security Council resolutions, of which the main one requires Pakistan to withdraw all its nationals from Kashmir.....
Samay
Tweets by @sahara_samay