Tag: Kangana Ranaut
Anushka, Virat Kohli Hold Second, Star-studded Reception In Mumbai
After hosting their first reception in Delhi, high-profile couple Virat Kohli and Anushka Sharma hosted their second reception attended by stars from both the sporting world and the film world here on Tuesday.....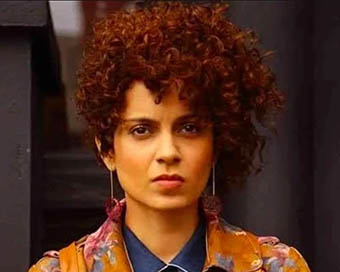 After PoK Jibe, Kangana Compares Mumbai To Taliban
Bollywood actress Kangana Ranaut has criticised Maharashtra Home Minister Anil Deshmukh for stating that she has no right to stay in Mumbai, and compared Mumbai to Taliban. ....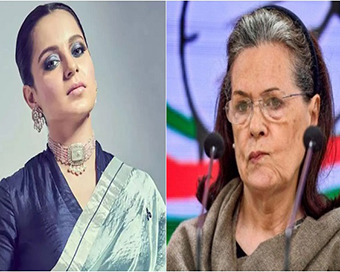 Kangana To Sonia Gandhi: History Will Judge Your Silence And Indifference
Kangana Ranaut has now hit out at Congress President Sonia Gandhi, whose party is part of the Shiv Sena-led coalition government in Maharashtra. The actress said history will judge Gandhi for her silence and indifference. ....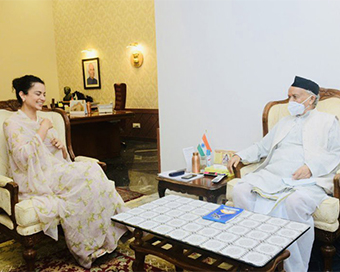 Hope Justice Will Be Given To Me: Kangana After Meeting Maharashtra Governor Bhagat Singh Koshyari
Bollywood actress Kangana Ranaut and her sister Rangoli met Maharashtra Governor Bhagat Singh Koshyari at Raj Bhavan here on Sunday afternoon, amidst escalating tension between her and the ruling Shiv Sena party. ....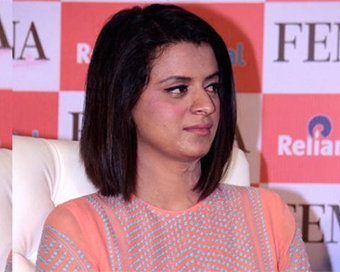 Kangana's Sister Rangoli Chandel's Twitter Handle Suspended Over Controversial Post
Actress Kangana Ranaut's sister Rangoli Chandel is once again in hot water for a post on Twitter. Her account on the micro-blogging website now stands suspended, though a snapshot of her original tweet that kicked off the controversy is still doing the rounds online.....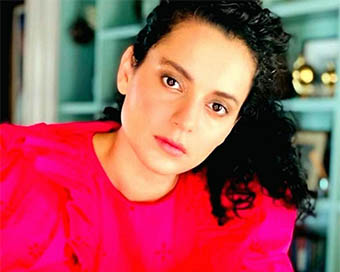 Kangana's Challenge: 'Coming To Mumbai On 9th Sep, Stop Me If You Can'
Bollywood actress Kangana Ranaut has thrown an open challenge at Shiv Sena MP Sanjay Raut asking her not to come back to Mumbai. ....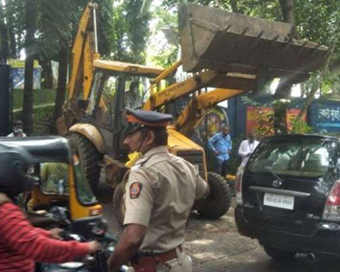 BMC Bulldozes Kangana Ranaut's Illegal Office In Mumbai
The BrihanMumbai Municipal Corporation (BMC) on Wednesday started demolishing the Bandra office of Bollywood actress Kangana Ranaut for alleged unauthorised modifications/extensions, officials said here. ....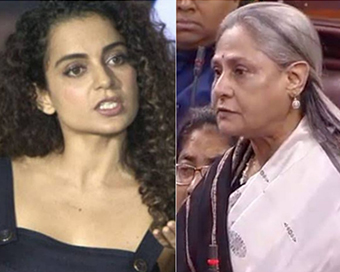 'What If Abhishek Was Found Hanging?': Kangana Ranaut Hits Back At Jaya Bachchan
Actress Kangana Ranaut has criticised Samajwadi Party MP and actress Jaya Bachchan for her remarks against people who are trying to tarnish the image of the film industry, and questioned whether her stance would change if her children were involved.....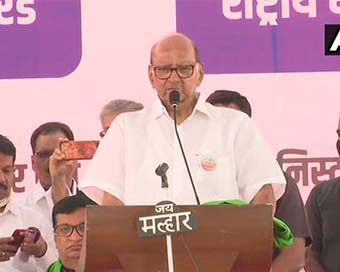 Maharashtra Governor Has Time For Kangana, Not For Kisan: Sharad Pawar
The Maharashtra Governor has time to meet Bollywood actress Kangana Ranaut, but not the thousands of "kisan brothers" who have assembled in Mumbai in huge numbers from all over the state, Nationalist Congress Party Sharad Pawar said here on Monday.....
Kangana Heads To Manali, Leaves Mumbai 'with A Heavy Heart'
Actress Kangana Ranaut returned to hometown Manali on Monday, amid rising tension in her relationship with the Shiv Sena-led Maharashtra government. ....