Tag: Kamal Nath
Rahul Lone Candidate For Congress Chief's Post
Marking a generational shift, Rahul Gandhi is all set to take over as Congress President next week as he was the only candidate to file nominations before deadline expired on Monday for the post amid opposition jibes over dynasty politics in a contest with no one else in the fray.....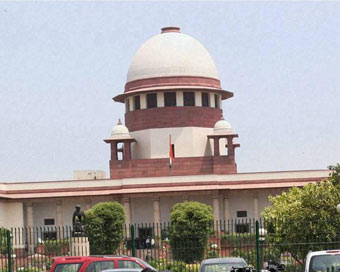 SC Rejects Congress Plea On Electoral Rolls In Text Mode
The Supreme Court on Friday dismissed Congress leader Kamal Nath's plea seeking electoral rolls in text mode for the Madhya Pradesh assembly elections in November to avoid any foul play.....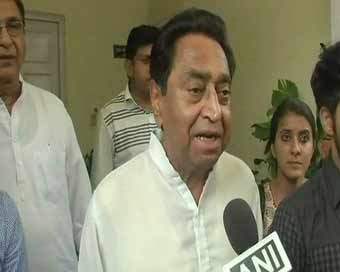 Kamal Nath To Be Sworn-in On Dec 17
Madhya Pradesh Chief Minister-designate Kamal Nath will be sworn-in at a ceremony here on December 17, said the 72-year-old veteran Congress leader, himself, outside the Raj Bhavan here as he came out after meeting Governor Anandiben Patel. ....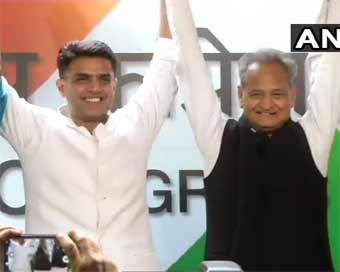 Gehlot CM Picked In Rajasthan, Pilot To Be His Deputy
Veteran Congress leader Ashok Gehlot was on Friday picked as Congress choice for Chief Minister of Rajasthan and his rival in the race Sachin Pilot could be the Deputy Chief Minister.....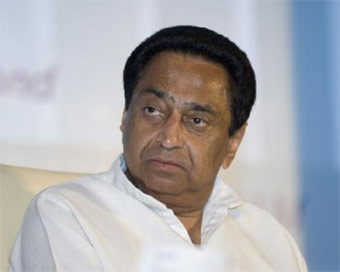 I-T Raids Premises Of MP CM's OSD, Others; Seizes Cash
In a major crackdown on hawala money, Income Tax Department teams on Sunday carried out raids at over 50 places in Madhya Pradesh's Indore and Bhopal and New Delhi, including the residence of Chief Minister Kamal Nath's officer on special duty (OSD) Praveen Kakkar and seized a huge amount of cash.....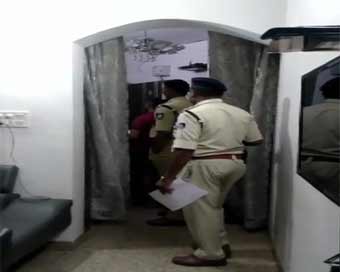 IT Raids On MP CM's Aides Continue For Third Day
Income Tax Department officials here on Tuesday continued to search for a third day the premises of close aides of Madhya Pradesh Chief Minister Kamal Nath.....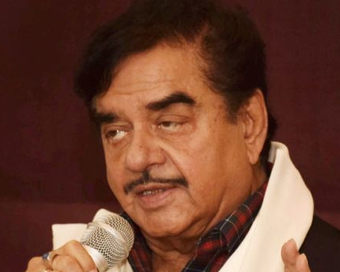 Shatrughan Sinha Says Jinnah Part Of Congress
Actor-turned-politician Shatrughan Sinha said that Pakistan founder Mohammed Ali Jinnah was part of the Congress family and praised him for his role in independence and development.....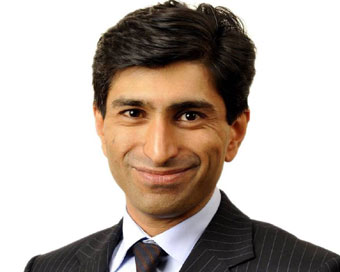 ED Arrests Ratul Puri In Bank Fraud Case
The Enforcement Directorate on Tuesday arrested Madhya Pradesh Chief Minister Kamal Nath's nephew Ratul Puri, the former Executive Director of Moser Baer, in connection with a Rs 354-crore bank fraud case filed by the Central Bank of India, an agency official said.....
First Time Priyanka To Campaign Outside Amethi,Rae Bareli
Priyanka Gandhi Vadra, daughter of Congress president Sonia Gandhi, will be campaigning for party candidates in Uttar Pradesh for the state assembly elections. Her name figured in the list of 40 star campaigners released by the Congress on Tuesday. ....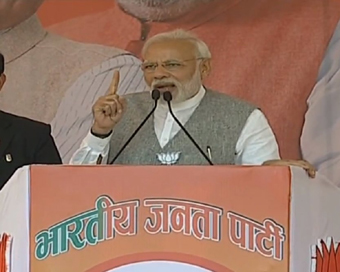 Save Madhya Pradesh From Congress Appeasement Politics: PM
Attacking Congress Chief Ministerial aspirant Kamal Nath over the leaked video in which he is seeking heavy voting by Muslims, Prime Minister Narendra Modi on Saturday asked people to save the state from "this politics of appeasement".....