Tag: Joint Parliamentary Committee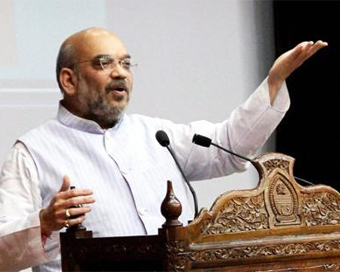 Shah Hits Out At Rahul, Dubs Congress As 'Jhoothi Party'
Bharatiya Janata Party (BJP) President Amit Shah on Wednesday hit out at Congress chief Rahul Gandhi for his demand for a Joint Parliamentary Committee (JPC) to probe Rafale deal and accused him of lying over the issue.....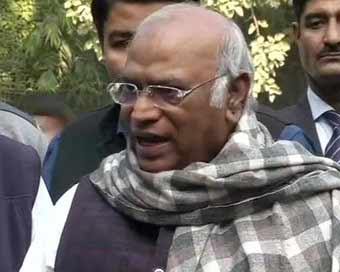 Will Question Attorney General, CAG On Rafale: Kharge
Keeping the pot boiling, PAC Chairman Mallikarjun Kharge on Saturday said he will press for summoning the Attorney General and the Comptroller and Auditor General (CAG) to ask them when was the public auditor's report tabled and when did the PAC examine it, a day after a row broke out over Supreme Court's reference to the issue. ....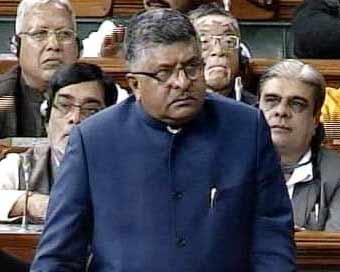 Triple Talaq Bill Introduced In Lok Sabha
The Muslim Women (Protection of Rights on Marriage) Bill, 2018, commonly known as the Triple Talaq Bill, was introduced in the Lok Sabha on Monday despite opposition from the Congress and amid protests over the Rafale controversy.....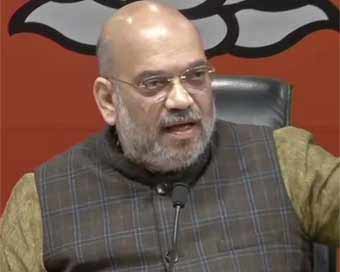 Amit Shah Asks Rahul To Apologize On Rafale Jet Issue
BJP President Amit Shah on Friday demanded that Congress President Rahul Gandhi should apologize to the nation for his "brazen lies" accusing the government and the Prime Minister of corruption in the Rafale jet deal with France and said he should also disclose the source of information for his attacks.....
Showing 1 to 4 of 4 (1 Pages)