Tag: Jaipur
Aseemanand, 5 Others Acquitted In Ajmer Shrine Blast
A court here on Wednesday acquitted RSS leader Swami Aseemanand and five others in the Ajmer Shrif Dargah blast of 2007.....
Ajmer Blast Convicts Get Life Term
A local court in Jaipur has awarded life imprisonment to two men convicted for the 2007 Ajmer Dargah bomb blast in which three persons were killed.....
Tributes Pour In For Singing Legend Kishori Amonkar
Renowned classical singer Kishori Amonkar passed away shortly before midnight after a brief illness, family sources said here on Tuesday. Prime Minister Narendra Modi and legendary singer Lata Mangeshkar, among a host of others, have mourned her death.....
Army War Drill In N-attack Environment Near Pakistan Border Concludes
Over 25,000 soldiers of the Indian Army on Wednesday concluded their month-long military drill, sharpening their combat skills to face all contingencies, including nuclear or biological attacks, and battling above 45-degree heat and sand storms in hot and dry deserts near the Pakistan border in Rajasthan.....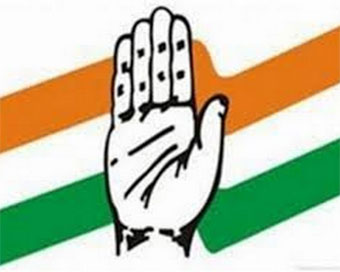 Congress To Move Its MLAs To Jaipur
Amid the political crisis in Madhya Pradesh, the Congress have decided to move their MLAs outside of the state to prevent further poaching.....
No Reservation Should Continue For Long: RSS Top Brass
Manmohan Vaidya, head of the RSS Communications Department, sparked off a row here saying that no reservation should continue for long and the reason for the poor socio-economic status of the Muslims is that a vast majority of them belong to economically backward states.....
India Urgently Needs Uniform Civil Law: Taslima Nasrin
Bangladeshi author and freedom of expression advocate Taslima Nasrin, who has been living in exile since 1994 after facing the ire of fundamentalists, said on Monday India urgently needed a uniform civil law.....
Modi Visits Jaipur Foot Centre In Philippines
Prime Minister Narendra Modi on Monday visited the Mahaveer Philippine Foundation here that has helped rehabilitate thousands of disabled people in the country with the famed Jaipur Foot. ....
'Padmavati': Body Of Man Found Hanging On Nahargarh Fort In Jaipur
The body of a 40-year-old man was found hanging from the outer walls of Nahargarh Fort here on Friday morning, with the message "'Padmavati' ka virodh" - in protest against the film "Padmavati".....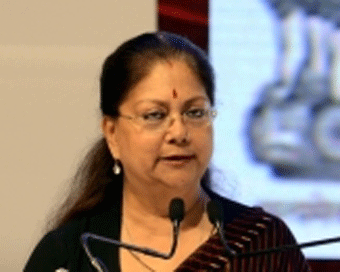 JLF Kicks Off, Vasundhara Raje Gives It A Miss
A regular to the Zee Jaipur Literature Festival, Rajasthan Chief Minister Vasundhara Raje, who was scheduled to inaugurate the gathering on Thursday morning, gave it a miss.....
Samay
Tweets by @sahara_samay