Tag: JDU
Over 45,000 Held For Violating Bihar Liquor Ban
Over 45,000 people have been arrested in a year in Bihar for violating the liquor prohibition law imposed by the Janata Dal-United government.....
Nitish Kumar Takes Oath As Bihar CM Again, Rejoins Hand With BJP
For the 6th time, Nitish Kumar took oath as Bihar Chief Minister on Thursday and this time with the Bharatiya Janata Party (BJP) as a partner of his Janata Dal-United. Sushil Kumar Modi took oath as deputy CM.....
Nitish-led JD-U To Contest Gujarat Elections On Its Own
The Janata Dal-United faction of Bihar Chief Minister Nitish Kumar on Saturday announced it will contest the Gujarat Assembly elections on its own, and not form an alliance with the BJP.....
Poll Symbol: HC Seeks JD-U MP, EC's Response To Sharad Yadav Faction's Plea
The Delhi High Court on Thursday issued a notice to Janata Dal-United (JD-U) leader Ramachandra Prasad Singh and the Election Commission (EC) on a plea filed by the Sharad Yadav faction of the party, challenging the poll panel's order of granting the party's "Arrow" symbol to the faction led by Bihar Chief Minister Nitish Kumar.....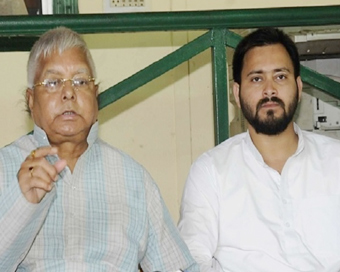 NDA Sweeps Bihar With 39/40 Seats, Mahagathbandhan Routed
The rout of the Rashtriya Janata Dal (RJD), which led the Mahagathbandhan in Bihar, has been the biggest shock in these elections.....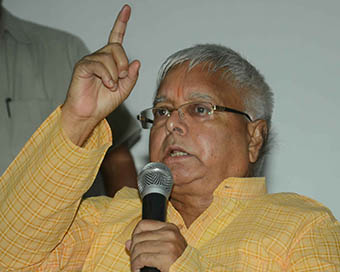 Lalu Prasad Angry Over Tej Pratap's Remark On Raghuvansh
Rashtriya Janata Dal chief Lalu Prasad Yadav is reportedly angry over the statement of his elder son Tej Pratap Yadav who compared senior leader Raghuvansh Prasad Singh with a jug of water. ....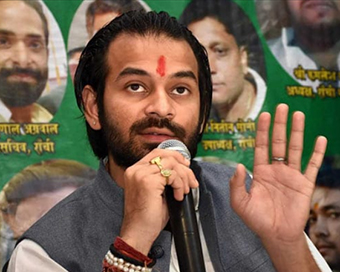 Have No Dispute With Raghuvansh 'uncle', Says Tej Pratap
The Opposition in Bihar is apparently trying to cash in on RJD leader Tej Pratap Yadav's "lota" remark on his party colleague Raghuvansh Prasad ahead of the upcoming Assembly elections in the state. ....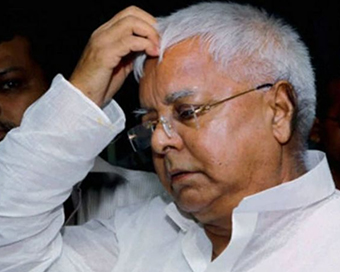 Bihar Polls: RJD Has Maximum Number Of Tainted Legislators
With elections round the corner in Bihar, a report by Association of Democratic Reforms revealed that the Rashtriya Janata Dal (RJD) has the maximum number of tainted leaders followed by Congress while the Bharatiya Janata Party (BJP) has the least. ....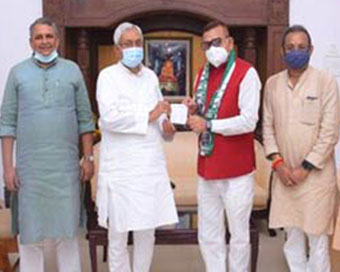 Ex-Bihar Police Chief Gupteshwar Pandey Joins JD-U
Bihar's former Director General of Police Gupteshwar Pandey on Sunday joined the state's ruling Janata Dal-United (JD-U). ....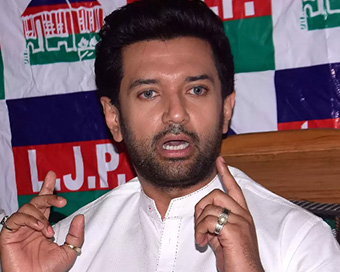 Voting JD-U Means Your Children's Exodus: Chirag Paswan To Biharis
A day after announcing that the LJP will go solo in the Bihar polls, the party's chief Chirag Paswan has upped the ante with an open letter to fellow Biharis where he warned that voting for JD-U candidates will only force an exodus of their children from the state. ....