Tag: Indian Penal Code
Death Sentence For Maninder Singh Pandher And Surinder Koli
CBI court on Monday convicted businessman Maninder Singh Pandher and his domestic help Surender Koli hanged till death in the Nithari serial rape and murder case.....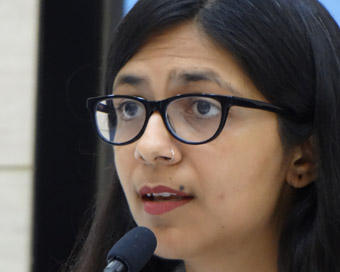 Abolishing 497 Akin To Giving Licence For Adultery: DCW Chief
Delhi Commission for Women (DCW) Chairperson Swati Maliwal on Thursday criticised the striking down of British-era adultery law by the Supreme Court, saying that the decision is tantamount to extending "open licence" to cheating among men.....
FIR Files In Another Molestation Case In Bengaluru
Police in Bengaluru has filed a First Information Report against two unidentified men for allegedly groping a young woman on New Year's Day, a police officer said on Wednesday.....
Anti-Muslim Posters: Two UP Police Teams To Track Culprits
The Uttar Pradesh Police on Thursday said two teams had been formed to track down the miscreants who pasted posters in a Bareilly village threatening Muslims to leave their homes.....
Mental Health Bill Decriminalising Suicide Passed By Parliament
The Mental Healthcare Bill 2016, that provides for mental healthcare and services for persons with mental illness, and also decriminalises suicide, secured parliamentary approval on Monday with the Lok Sabha's assent to the legislation. ....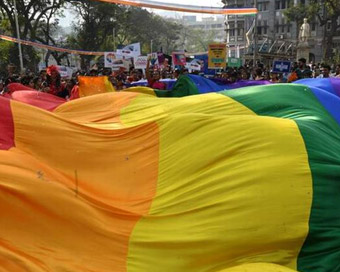 Government Leaves It To SC's Wisdom To Decriminalize Gay Sex
The centre on Wednesday said it was leaving it to the wisdom of the Supreme Court to decide if a law that criminalizes consensual gay sex was constitutionally valid.....
Insurance Official Booked For Molestation, Order On Bail Saturday
A court here reserved, for Saturday, its order on the anticipatory bail plea of a senior official of a private insurance agency who has been booked on charges of molesting a former colleague.....
Ranchi Firm, Others To Be Formally Charged In Coal Scam
A local court has ordered to frame charges against a Ranchi-based company Domco Private Ltd and five other individuals accused in a coal block allocation case.....
FIR Filed Against Kejriwal For Voter Bribe Comment
Acting on the Election Commission's directive, authorities here have filed an FIR against Delhi Chief Minister Arvind Kejriwal for asking voters to take money from other parties but vote for his AAP, an official said on Monday.....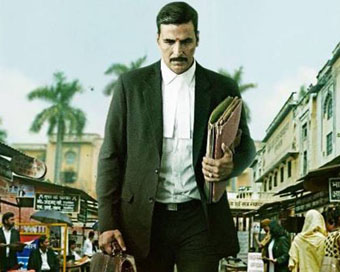 HC Refuses To Stay Summons To 'Jolly LLB 2' Team
The Delhi High Court on Tuesday denied staying summons issued by a trial court in a defamation case against the team of Bollywood movie "Jolly LLB 2", including its actors Akshay Kumar and Annu Kapoor, director Subhash Kapoor and producers.....