Tag: Income Tax Department
Video: AAP Lied About Funds To EC: BJP
The BJP on Tuesday accused the Aam Aadmi Party (AAP) and Delhi Chief Minister Arvind Kejriwal of lying to the Election Commission by not revealing the exact amount of funds it received through donations.....
CBI Arrests Rotomac Firm Owner Vikram Kothari, Son
The CBI on Thursday arrested Rotomac pen company owner Vikram Kothari and his son Rahul on charges of cheating a consortium of banks of Rs 3,695 crore (including interest) by siphoning off loans sanctioned to his company for procurement of wheat and other goods for export.....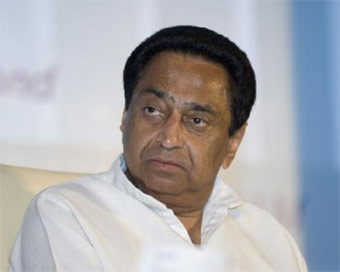 I-T Raids Premises Of MP CM's OSD, Others; Seizes Cash
In a major crackdown on hawala money, Income Tax Department teams on Sunday carried out raids at over 50 places in Madhya Pradesh's Indore and Bhopal and New Delhi, including the residence of Chief Minister Kamal Nath's officer on special duty (OSD) Praveen Kakkar and seized a huge amount of cash.....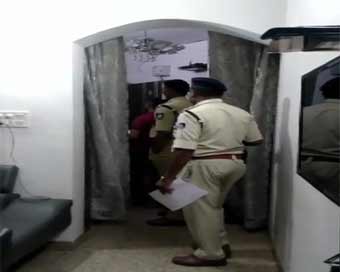 IT Raids On MP CM's Aides Continue For Third Day
Income Tax Department officials here on Tuesday continued to search for a third day the premises of close aides of Madhya Pradesh Chief Minister Kamal Nath.....
Rotomac Owner's Prosecution In Six Cases, Says I-T Department
The Income Tax Department on Monday said it has filed six cases for the prosecution of Rotomac owner Vikram Kothari in connection with the Rs 3,695 crore bank loan default case involving Bank of Baroda.....
1 Taxpayer Owes 11% Of India's Individual Income Tax In 2014-15
An unnamed taxpayer owed the government Rs 21,870 crore (over $3 billion) for the assessment year 2014-15, which was 11 per cent of they income tax to be paid by all Indians, according to 2016 data, the latest available, from the Income Tax Department.....
I-T Department Names Tax Defaulters Owing Rs 448.02 Crore
Tightening the noose on major tax defaulters, the Income Tax Department on Saturday made public the names of individuals and corporates who owe Rs 448.02 crore in taxes to the government.....
Declare Black Money By March 31 Or Face Penalty: Warns I-T Dept
With the scheme to declare unaccounted income coming to an end on March 31, the income tax department on Friday warned black money holders to make use of the remaining period or face penalty.....
I-T Searches Yielded Rs 49,247 Crore: Minister
Income Tax Department searches resulted in unearthing undisclosed income and assets worth Rs 49,247 crore in the last four years, Parliament was informed on Friday.....
IT Raids TN Health Minister's Residence
Income Tax Department officials on Friday raided Tamil Nadu Health Minister C. Vijayabaskar's residence in Chennai and premises of his associates, official said.....
Samay
Tweets by @sahara_samay