Tag: Home Minister Amit Shah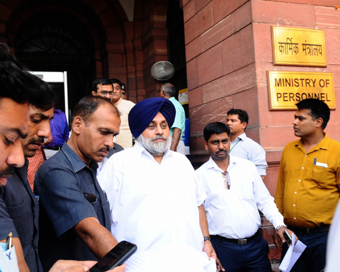 Sukhbir Badal Meets Shah, Demands Inquiry Into Operation Bluestar
Shiromani Akali Dal (SAD) leader Sukhbir Badal on Thursday met Union Home Minister Amit Shah and demanded a inquiry into Operation Bluestar - a code name of military operation carried out between June 1 and 8 in 1984 to remove Jarnail Singh Bhindranwale and his followers holed up inside the Golden Temple in Amritsar.....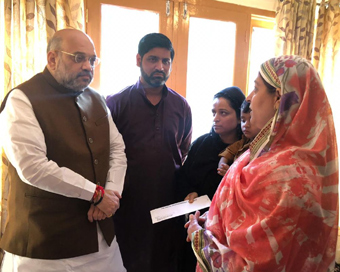 Amit Shah Visits Family Of Slain Policeman In Srinagar
Union Home Minister Amit Shah on Thursday visited the family of slain policeman Arshad Khan in Jammu and Kashmir's Srinagar district.....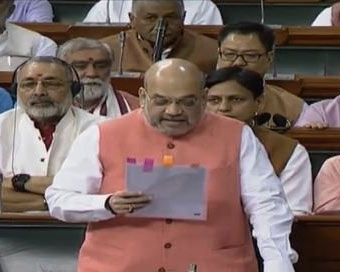 Shah, Congress Leader In Verbal Spat Over J&K
Moments after the resolution to revoke Article 370 and a Bill to bifurcate Jammu and Kashmir was on Tuesday moved by Home Minister Amit Shah in the Lok Sabha, the House witnessed a spat between him and Congress leader Adhir Ranjan Chowdhury.....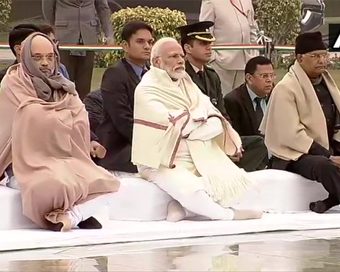 PM Modi, Amit Shah Remember Vajpayee On His 95th Birth Anniversary
Prime Minister Narendra Modi and Home Minister Amit Shah on Wednesday remembered former Prime Minister Atal Bihari Vajpayee on his 95th birth anniversary.....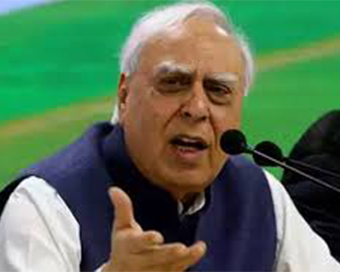 India Under Lockdown, Home Minister Mum: Sibal
Senior Congress leader Kapil Sibal on Saturday said Union Home Minister Amit Shah has been keeping mum while the country is going through an unprecedented lockdown and migrants are struggling. ....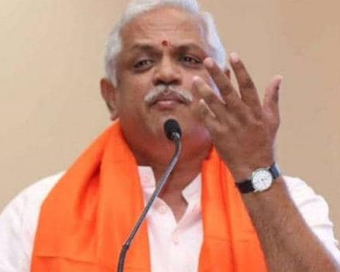 B.L. Santosh Appointed BJP General Secretary
A day after BJP General Secretary (organisation) Ramlal was moved back to the Rashtriya Swayamsevak Sangh (RSS), party President and Union Home Minister Amit Shah on Sunday elevated joint General Secretary (organisation) B.L. Santosh to the post.....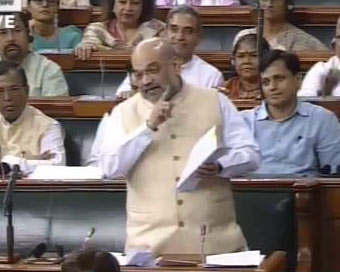 Bill To Designate Individuals As Terrorists Passed In LS
A Bill to tighten the lead anti-terrorist law to empower the government to designate individuals as terrorists and streamline the process of confiscating their property, among other things, was passed in the Lok Sabha on Wednesday with voice vote despite the opposition's demand for its scrutiny by a Standing Committee.....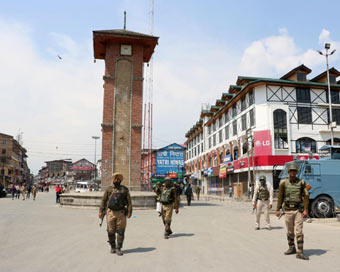 Shah Might Visit Srinagar To Unfurl Tricolour At Lal Chowk On Aug 15
In what could be yet another historical move, Union Home Minister Amit Shah might airdash to Srinagar to unfurl the Tricolour at Lal Chowk on Independence Day, August 15.....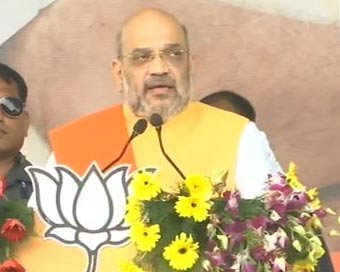 PM Has Shown Pak Its Place By Removing Art 370: Amit Shah
Union Home Minister Amit Shah on Wednesday said that Prime Minister Narendra Modi had shown Pakistan its place by abrogating the special status for Jammu and Kashmir and has also shown to the world that Kashmir is an inalienable part of India.....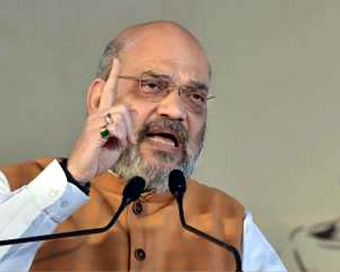 Centre's Motive Is To Minimise RTI Applications: Shah
Appealing to people not to misuse the Right to Information (RTI), Union Home Minister Amit Shah on Saturday asserted that the Centre is working in the direction to minimise the use of the RTI which could be achieved by putting maximum information in the public domain so that there is no need to file RTI. ....