Tag: Holi
Financial Malware Attacks Increased 23% In 2016 Holiday Period: Report
The number of users that encountered malware, capable of stealing money or valuable financial information, reached 3,19,000 in the fourth quarter of 2016 globally -- 22.49 per cent more than in the same period in 2015, global internet security giant Kaspersky Lab reported on Monday.....
PMK Leader Ramadoss Detained In Delhi
PMK leader Anbumani Ramadoss was on Thursday detained by Delhi Police after he protested outside the Prime Minister's Office (PMO) here in support of Jallikattu.....
In PICS: Bollywood Celebrities Who Are Accused Of Rape
The producer of Bollywood blockbuster "Chennai Express", Karim Morani, has been booked for allegedly raping a Delhi-based woman on promise of marriage. Karim is not the only actor who has been charged with rape. Here is a list of other Bollywood celebrities who were charged with rape in the past.....
Great Time To Be A Girl In The Industry: Sonakshi Sinha
From a simpleton to action-oriented roles - actress Sonakshi Sinha who has explored a variety of roles in Bollywood, says it's a great time to be a girl in the industry as filmmakers are increasingly exploring women-centric movies.....
Sussanne-Hrithik's Pic Too Cute To Handle, Is Love Back
Sussanne Khan posing with Hrithik with her arms wrapped around him is too cute. Is love in couple's life? ....
12 Detained For Attacking Shatabdi Express In MP
At least 12 persons returning from an army recruitment rally in Madhya Pradesh were arrested for attacking and damaging a New Delhi bound Shatabdi express, a police official said on Wednesday.....
China See Surge In Tourist Numbers
China witnessed a surge in tourist numbers on Friday, the first day of the week-long Lunar New Year holiday, official data showed on Saturday.....
'Raees' Surpasses Rs 100-crore Mark In India
Bollywood superstar Shah Rukh Khan's "Raees" has become 2017's first entry into the Rs 100-crore club in India, makers have said.....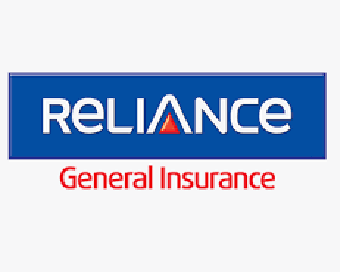 Reliance General Signs Bancassurance Deal With Catholic Syrian Bank
Non-life insurer Reliance General Insurance -- part of Reliance Capital Ltd -- on Wednesday said it has signed a bancassurance deal with private-owned Kerala-headquartered Catholic Syrian Bank.....
Skincare Tips For Holi
Don't forget to apply oil, braid your hair and apply sunscreen before going out to play Holi, says an expert.....