Tag: Holi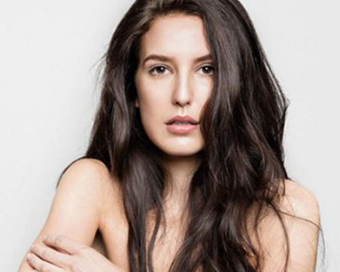 Isabelle Kaif: Katrina Told Me One Can't Be Liked By All
Katrina Kaif' sister Isabelle is all set for the release of her Hindi debut film "Time To Dance". She says she got a few very important tips from her superstar sister, to understand the big world of Bollywood. ....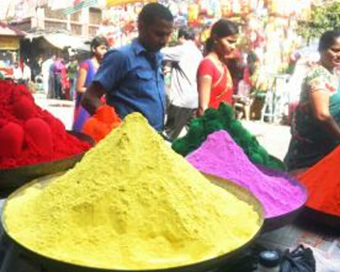 Ahead Of Holi, Shab-e-Barat, Delhi Cops Organise Peace Meets
With a view to maintain peace and harmony during upcoming festivals like Holi as well as Shab-e-Barat, meetings of Aman Committees, comprising of people from different communities are being organised across the capital. ....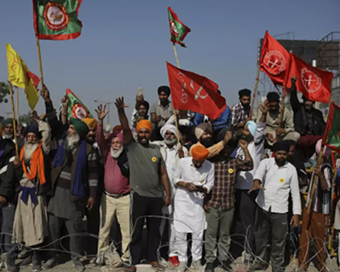 Farmers To Celebrate Holi At Delhi Borders
With more than 110 days having passed since the farmers began protesting against the Union farm laws at the borders of the national capital, the farmers have decided to celebrate the festival of Holi in Delhi and are adamant not to return to their native villages. ....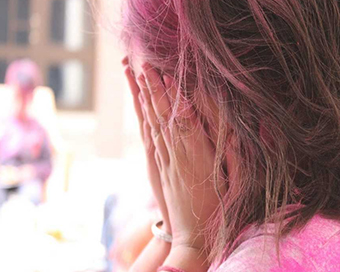 On Holi, Be Careful If You Wear Contact Lenses
The fun-filled Holi festival is around the corner and so are the celebrations usually filled with gulal, colours, water guns and water balloons. ....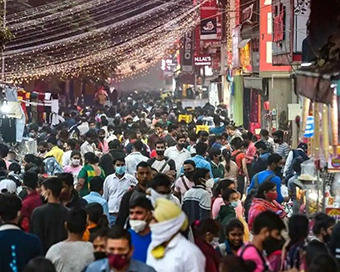 Consider Imposing Local Bans On Festivals: Centre To States
The central government on Wednesday advised the states and union territories to consider imposing local restrictions in public observation of upcoming festivals like Holi, Shab-e-Barat, Navratri and Easter among others and limit or do away with mass gatherings. ....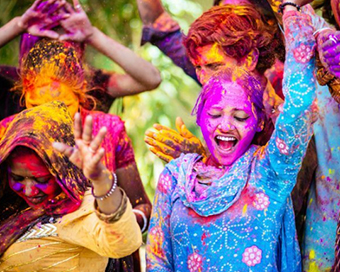 Wellness Benefits Of Celebrating Holi
A festival celebrated joyously all over India Holi is a day of colours, where people of all ages and ethnicities have fun dousing each other in dyes and coloured water. Holi festival is based on one of the famous legends of killing evil demoness Holika. Another one of the famous legends is the one Lord Krishna complaining to mother Yashodha about Radha being fairer as compared to him. Mother Yashodha suggests that Krishna should colour Radha, in the colour of his choice. The mischievous Krishna is said to have coloured his beloved in a hue of c....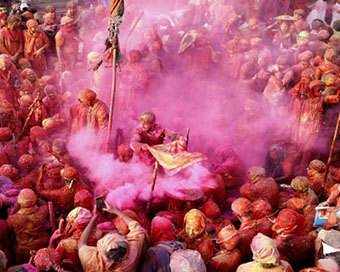 Holi Celebrations Banned In Delhi, Violators To Be Punished
Amid the concerns over the surge in the Covid-19 cases in the national capital with festivals round the corner, Delhi Health Minister Satyendar Jain on Saturday advised the people of the city not to organise gatherings as it might result in spreading of the virus.....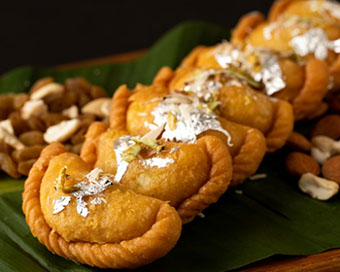 Binge On Delicious, Healthy Gujiyas Of Different Flavours This Holi
If you are among those health-conscious people, then you should relish baked gujiyas this Holi. For those, who avoid oily and traditional sweets can now gorge themselves on baked gujiyas stuffed with dry fruits and which are also available in different flavours.....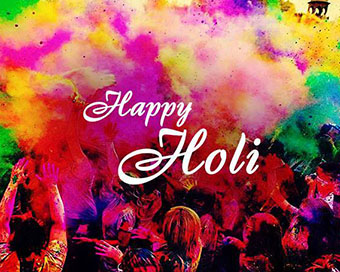 Happy Holi 2021: Holi Wishes, Messages, Quotes, SMS & WhatsApp Status
The festival of colours, fun, love and happiness - Holi or Vasant Utsav - is here. It is Holika Dahan or Choti Holi today. After the religious rituals of Choti Holi, tomorrow the Rangwali Holi will be celebrated. Holi used be to celebrated largely by Hindus but over the years it is celebrated by one and all and people of all communities come together and enjoy smearing each other with colours. Holi has become a celebration of brotherhood. After Diwali, Holi is perhaps the most popular festival in India. This year amid the Covid pandemic it's be....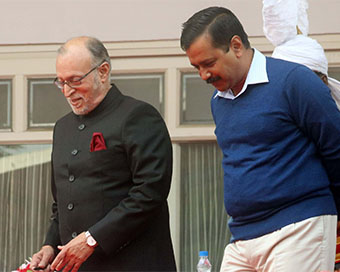 CM Kejriwal, Delhi LG Extend Holi Greetings, Urge To Follow Covid Norms
Delhi Lt. Governor Anil Baijal and Chief Minister Arvind Kejriwal greeted people on the occasion of Holi on Monday and advised people to follow Covid norms. ....