Tag: Hindu community
SP-Congress Alliance: Will 'hand'-shake Warm Up UP Voters?
The electoral pact between the ruling Samajwadi Party (SP) and the Congress is a done thing now. But as both parties work out the finer details of the alliance, likely to be announced any time now, the winnability of the combination in a state as complex as Uttar Pradesh is in question.....
Pakistani Senate Passes Hindu Marriage Bill
Pakistani Hindu community will have a personal law for the first time as the Senate has passed 'The Hindu Marriage Bill 2017'. ....
Hindu Woman Axed To Death In Pakistan
A woman from the Hindu community was axed to death in Pakistan's Balochistan province, a media report said on Thursday. ....
RSS Not Working Against Any Community: Mohan Bhagwat
RSS Chief Mohan Bhagwat on Saturday asserted the organisation is "not against anyone" but only working to unite and strengthen the Hindu community.....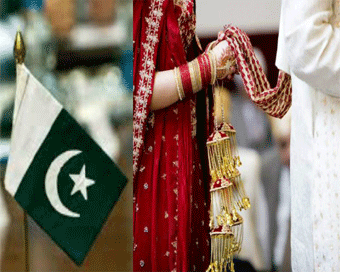 Pakistan Adopts Hindu Marriage Law
The Pakistani parliament has adopted the landmark Hindu Marriage Law to regulate the community's marriages in the country. ....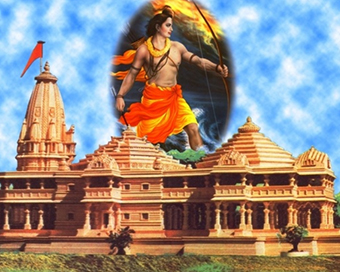 'Ram Mandir Is Just A Step Towards Uniting Hindus'
Udupi Pejawar Math seer, Vishwaprasanna Theertha Swamiji, on Monday said that Ram Mandir is just a step towards uniting the Hindus and also warned that Hindu community should always remain united as there are 'many efforts' going on to hurt the Hindu religious sentiments. ....
Showing 1 to 6 of 6 (1 Pages)