Tag: Haridwar
Vice President Condoles The Loss Of Lives In UP Train Accident
The Vice President of India, Shri M. Venkaiah Naidu has condoled the loss of lives in the derailment of the Puri-Haridwar Kalinga Utkal Express at Khatauli near Muzaffarnagar in Uttar Pradesh.....
346 Accidents Have Occurred Since 2015 When Prabhu Took Over The Portfolio.
Railways accidents become continuing story in three years of NDA Government. Suresh Prabhu seems to be making the same mistakes as his predecessors.....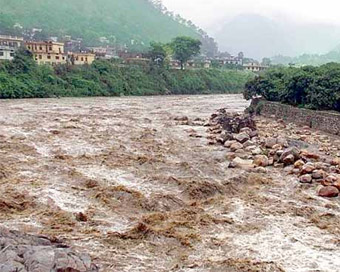 2 Killed In Uttarakhand Rains
At least two people were killed as incessant rains continued to batter Uttarakhand, an official said on Monday. ....
Uttarakhand Sees 68% Voting
Around 68 per cent polling was witnessed in the Uttarakhand assembly elections on Wednesday, bettering the voting percentage of the past two state polls, officials said.....
Modi To Address 4 Election Rallies In Uttarakhand
Prime Minister Narendra Modi will address four election rallies in poll-bound Uttarakhand on February 10, 11 and 12, a Bharatiya Janata Party (BJP) leader said on Monday.....
Madhya Pradesh's Rs 500 Crore Hawala Accused Dead, Says Police
An accused wanted in the Rs 500-crore hawala scam unearthed in Katni district died at Haridwar in Uttar Pradesh, a senior police officer said on Wednesday. ....
Uttarakhand CM Harish Rawat Loses From Both Seats
Uttarakhand Chief Minister Harish Rawat on Saturday lost from both the Haridwar (Rural) and Kichcha seats, as the ruling Congress was handed a humiliating drubbing by the BJP in the hill state. ....
Kanwariyas Hurt As Lightning Strikes Camp In UP
Several kanwariyas were injured, of whom at least a dozen are critical, after their camp in Uttar Pradesh was hit by lightning early on Thursday,....
NGT Bans Plastic In Haridwar, Rishikesh
The National Green Tribunal (NGT) on Friday reiterated its 2015 order banning the use, sale, manufacturing and storage of plastic items in the pilgrimage towns of Haridwar and Rishikesh in Uttarakhand.....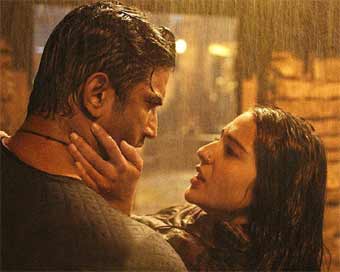 'Kedarnath' Director Urges Uttarakhand Government To Lift 'ban'
"Kedarnath" director Abhishek Kapoor has urged the Uttarakhand government to lift a ban on the movie.....
Showing 1 to 10 of 10 (1 Pages)
Samay
Tweets by @sahara_samay