Tag: Hamid Ansari
Mualayam Informs Rajya Sabha Of Ram Gopal's Expulsion
Samajwadi Party chief Mulayam Singh Yadav has written to the Rajya Sabha Chairman informing him about expulsion of Ram Gopal Yadav, a member of the upper house, an official said.....
Modi Greets Ansari On Birthday
Prime Minister Narendra Modi on Saturday greeted Vice President Hamid Ansari on his birthday. ....
Mayawati's Resignation From Rajya Sabha Accepted
Chairman Hamid Ansari accepted the resignation of BSP supremo Mayawati's from the Rajya Sabha , a senior official of the Upper House said.....
NGOs Working Among Muslims Filling State's Space, Yet Isolated: Ansari
NGOs working among the Muslims in India are filling the space left vacant by the state but they remain isolated despite the dream of a new India by 2022 held out by the Narendra Modi government, former Vice President Hamid Ansari said on Tuesday.....
Rajya Sabha Adjourned For The Day After Obituary References
The Rajya Sabha was adjourned for the day on Thursday after paying homage to five of its members, one of them sitting, who have passed away.....
Malaysian PM Accorded Ceremonial Welcome, Calls On VP
Malaysian Prime Minister Najib Tun Abdul Razak was on Saturday accorded a ceremonial welcome at the Rashtrapati Bhawan here. He also called on Vice President M. Hamid Ansari. ....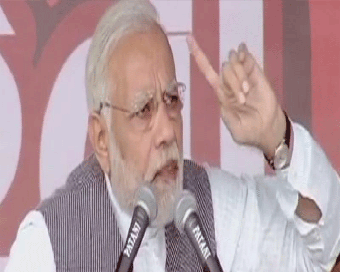 Congress Leaders Met Pakistani Officials With Aiyar: Modi
Prime Minister Narendra Modi on Sunday accused a group of Congress leaders of meeting Pakistan's High Commissioner at party leader Mani Shankar Aiyar's residence before the latter called him (Modi) "neech".....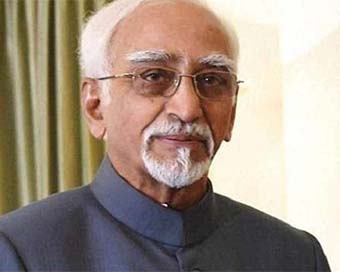 Hamid Ansari, Swara Bhasker Attend IAMC Event Which Had Tried To Get India Blacklisted
Former Vice President Hamid Ansari and actress Swara Bhaskar participated in an event by IAMC on Republic Day, an organisation which tried to get India blacklisted by the US, DisinfoLab said in a report. ....
Nation Pay Homage To Mahatma Gandhi
President, Vice President, PM, Congress chief pays homage to Gandhi on his 69th death anniversary at Rajghat....
Tradition Revived: President Uses Buggy To Arrive At Parliament
President Pranab Mukherjee arrived at the Parliament House in a traditional coach-and-six from Rashtrapati Bhavan to address the joint sitting of Parliament.....