Tag: Grand Alliance
HAM-S Quits NDA To Join Grand Alliance In Bihar
The Hindustani Awam Morcha-Secular (HAM-S) on Wednesday announced its exit from the National Democratic Alliance (NDA) with the BJP and said it would enter the Grand Alliance, a party leader said.....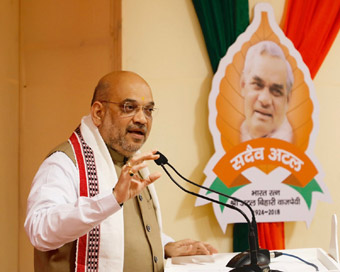 Opposition Grand Alliance An Eyewash: Shah
With the party deciding to fight the next Lok Sabha elections under his leadership, BJP President Amit Shah on Saturday hit out at opposition plans for a grand alliance, saying his party was not in the least bothered about it calling it an "eyewash".....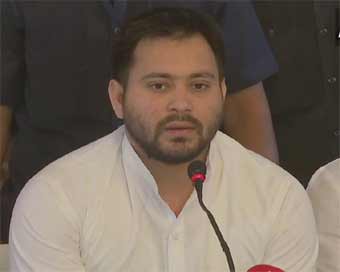 Bihar's Grand Alliance Announces Seat Allocation
The opposition Grand Alliance in Bihar on Friday announced the formal allocation of 31 of the total 40 Lok Sabha seats in the state.....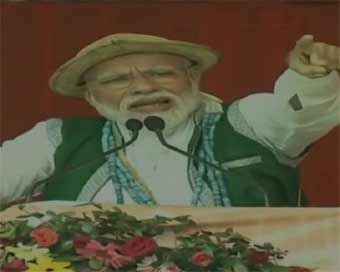 Corruption Keeps Congress' Grand Alliance United: Modi
Launching a scathing attack on the Congress, Prime Minister Narendra Modi on Saturday said that it was corruption that kept the opposition parties united against him.....
SP-Congress Alliance In UP, Stage Set For Triangular Contest
Setting the stage for a triangular contest in Uttar Pradesh, the Congress on Tuesday said it will contest the assembly election along with the Akhilesh Yadav-led Samajwadi Party.....
Not In Race For PM's Post, Grand Alliance Intact: Nitish
Bihar Chief Minister Nitish Kumar declared that he was not in the race to become the Prime Minister in the 2019 Lok Sabha election and that the state's ruling Grand Alliance was very much intact.....
Nitish Kumar Is Likely To Meet Rahul Gandhi In Delhi
Bihar Chief Minister Nitish Kumar is likely to meet Congress Vice-President Rahul Gandhi as well as to attend a farewell dinner for outgoing President Pranab Mukherjee, JD(U) sources said.....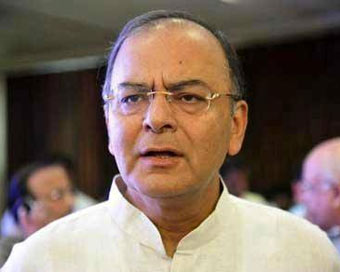 Grand Alliance Tried, Tested, Failed Idea: Jaitley
Tearing into the Congress and other opposition parties, Finance Minister Arun Jaitley on Saturday called the proposed grand alliance an anarchic combination, the likes of which were "tried, tested and failed" in India.....
RJD, BJP To Join Nitish's Human Chain On Liquor Ban In Bihar
The Rashtriya Janata Dal (RJD) a major constituent of Bihar's ruling Grand Alliance, on Tuesday decided to support and join Chief Minister Nitish Kumar's proposed human chain to raise awareness about the liquor prohibition issue in the state. ....
Makar Sankranti Treat Will Reflect Bihar's Political Warmth
Political temperature in Bihar's ruling Grand Alliance will be reflected in the warmth with which guests are treated at the residences of RJD chief Lalu Prasad Yadav and JD-U state President Vashisht Narain Singh here during the Makar Sankranti festival celebrations, say observors. ....