Tag: Governor Draupadi Murmu
Presidential Election: Joshi, Sushma Among Probables
Who will be India's next President? Initial discussions in the BJP have catapulted veteran party leader Murli Manohar Joshi and External Affairs Minister Sushma Swaraj as top favourites.....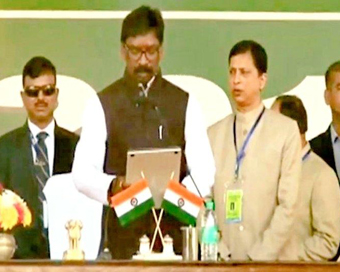 Hemant Soren Becomes 11th Chief Minister Of Jharkhand
Hemant Soren took oath as the 11th Chief Minister of Jharkhand amid opposition show of strength, here on Sunday. Governor Draupadi Murmu administered the oath of office and secrecy to Hemant Soren.....
Showing 1 to 2 of 2 (1 Pages)