Tag: Goa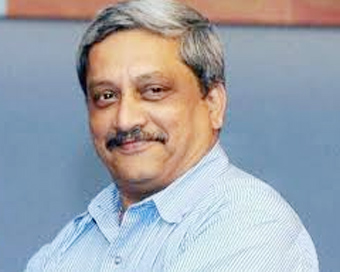 Goa CM Parrikar Loses Long Battle To Cancer
Goa Chief Minister Manohar Parrikar passed away at his private residence here on Sunday evening after a prolonged battle with pancreatic cancer. He was 63.....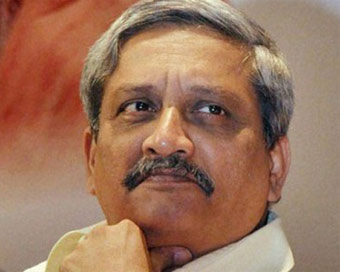 Union Cabinet Condoles Parrikar's Death
The Union Cabinet on Monday condoled the death of Goa Chief Minister Manohar Parrikar who passed away at his private residence in Panaji on Sunday evening after a prolonged battle with advanced pancreatic cancer. He was 63.....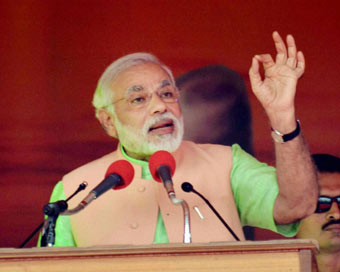 CM Sawant Will Boost Goa's Growth Trajectory: Modi
Prime Minister Narendra Modi on Tuesday gave his best wishes to Pramod Sawant, the newly appointed Chief Minister of Goa and expressed confidence that he will boost the state's growth trajectory.....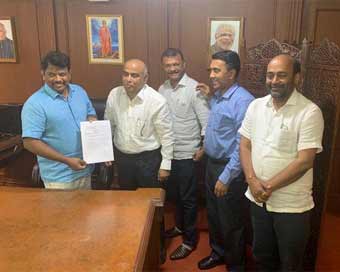 Two MGP MLAs Split, Merged Into BJP: Goa Deputy Speaker
In a late but politically significant development, two out of the three Maharashtrawadi Gomantak Party legislators early on Wednesday, split from the regional party and merged their two-member legislative unit into the Bharatiya Janata Party (BJP), Deputy Speaker Michael Lobo said.....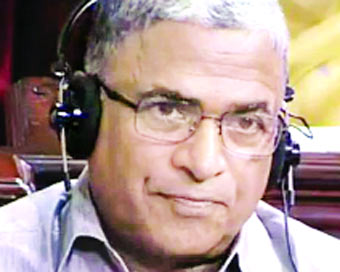 India, Pakistan Face-off In Male Over Kashmir
A heated debate occurred between the representatives of India and Pakistan in the Maldivian parliament on Sunday after Pakistan tried to raise the issue of the abrogation of Article 370 during the 4th South Asian Speakers Summit on 'Sustainable Development Goals' (SDGs).....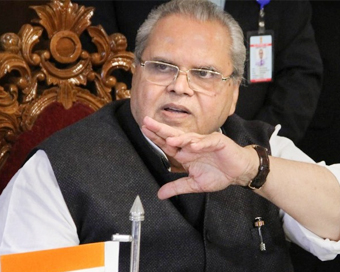 'No Person From Upper Caste Extended Help To Lord Ram'
Not a single individual belonging to the upper caste helped Lord Ram when he was banished from Ayodhya, as well as in his battle against Ravana for the return of Sita, Goa Governor Satya Pal Malik has said in his first official speech here, adding that only tribals, adivasis and lower caste people supported the Lord during his banishment.....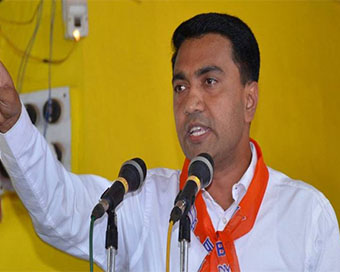 Not Wearing Mask May Yield Prison Term: Goa CM
The Goa government is mulling imprisonment for persons not wearing masks and for not following social distancing norms, Chief Minister Pramod Sawant said on Monday. ....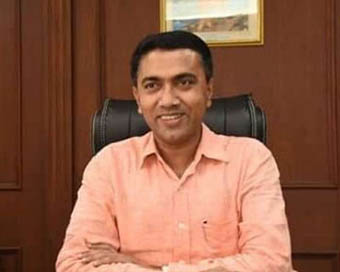 Goa CM Pramod Sawant Tests Positive For Coronavirus
Goa Chief Minister Pramod Sawant said on Wednesday that he has tested positive for the novel coronavirus and was in home isolation. ....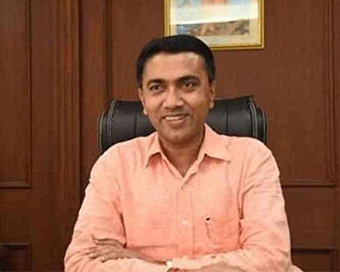 Goa Waives 50% Road Tax For Commercial Vehicles
The Goa Cabinet on Wednesday decided to waive 50 per cent road tax levied on commercial vehicles in the state during fiscal 2020-21, in order to compensate owners for the period such vehicles were off roads during the COVID-19 lockdown. ....
Rakhi Sawant To Play Cricket To Encourage Women
Actress Rakhi Sawant has joined the upcoming season of "Box Cricket League" (BCL) and is excited about playing for her team Goa Sharks. She says the only reason for doing this is to encourage women to play cricket.....