Tag: Goa
Parrikar Retains Home, Finance; Others Get A Ministry Each
Chief Minister Manohar Parrikar on Monday retained the key portfolios of Home and Finance, and allotted one ministry each to nine other cabinet ministers.....
Parrikar Thanks Digvijaya For Letting Him Become CM
Goa Chief Minister Manohar Parrikar on Friday thanked Congress leader Digvijaya Singh for failing to cobble together a majority in the state despite the party winning the largest number of assembly seats.....
Truckers Start Indefinite Strike To Protest Premium Hike
Protesting against the sharp increase in third-party insurance premium, goods vehicles owners across states started an indefinite strike from Saturday. ....
Alleging EVM Tampering, Kejriwal Wants Delhi Polls Postponed
Alleging again that EVMs can be tampered with, Chief Minister Arvind Kejriwal on Monday blasted the Election Commission and said Delhi's civic polls should be postponed if need be to use the paper ballot. ....
ED Raids 18 Bureaucrats In Nine States
The Enforcement Directorate (ED) on Thursday conducted raids on the premises of 18 bureaucrats across nine states in connection with their involvement in alleged violation of the government's demonetisation scheme, money laundering and other cases, an official said.....
24 Fall Ill After Consuming Food On Tejas Express
At least 24 passengers of the Goa-Mumbai Tejas Express on Sunday fell ill after consuming food served by on-board pantry car operator and were admitted to hospital, officials said. The IRCTC has launched an investigation. ....
Parrikar Can Be Sent To US, If Need Be: Goa Deputy Speaker
Goa Chief Minister Manohar Parrikar, who is being treated at Mumbai's Lilavati Hospital for a pancreas-related ailment, can be shifted to the US for further treatment, "if need be", Deputy Speaker and BJP MLA Michael Lobo said on Monday.....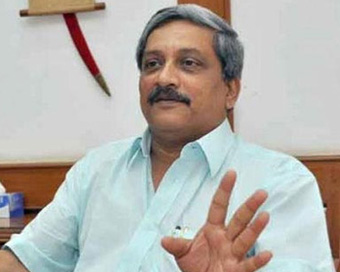 Mangeshkars Migrated As Goa Lacked Opportunities: Parrikar
Pandit Deenanath Mangeshkar, head of the Mangeshskar clan comprising of legendary singers Lata, Asha, Hridaynath and two other talented siblings, left Goa because of lack of opportunities, Chief Minister Manohar Parrikar said on Saturday.....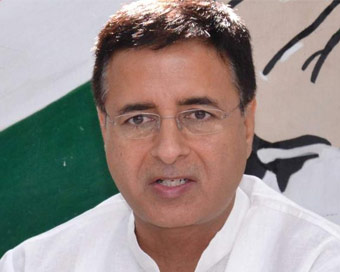 Congress Says Rafale Files With Parrikar, Wants Them Made Public
Releasing an audio file purportedly featuring Goa Minister Vishwajit Rane claiming that Goa Chief Minister and former Defence Minister Manohar Parrikar had all the files on the Rafale deal, the Congress on Wednesday demanded that these be made public.....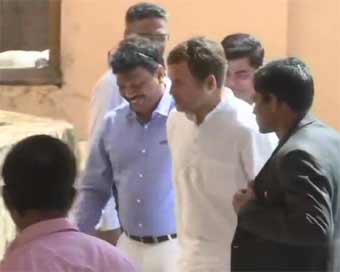 Rahul Gandhi Meets Manohar Parrikar In Goa
Congress President Rahul Gandhi on Tuesday paid a surprise visit to the Goa Assembly and met ailing Chief Minister Manohar Parrikar in his official chamber.....