Tag: Goa
Parrikar Hospitalised For Dehydration, Low Blood Pressure
Goa Chief Minister Manohar Parrikar was hospitalised late on Sunday, after he complained of dehydration and low blood pressure.....
Parrikar Suffering From Advanced Pancreatic Cancer, In US For Treatment
Goa Chief Minister Manohar Parrikar, who left for treatment to a US hospital from Mumbai in the wee hours of Wednesday, is reportedly suffering from an advanced stage of pancreatic cancer.....
RJD, Congress To Stake Claim To Power In Bihar, Goa
The Congress in Goa and the RJD in Bihar on Thursday said they would ask the Governors of their respective states to give them a chance to form governments the same way that BJP leader B.S. Yeddyurappa was given in Karnataka as leader of the single-largest party.....
Former Goa Congress Chief Shantaram Naik Dead At 76
Former Goa Congress President and two-time Rajya Sabha MP, Shantaram Naik, died of a massive heart attack on Saturday, a party leader said. He was 76.....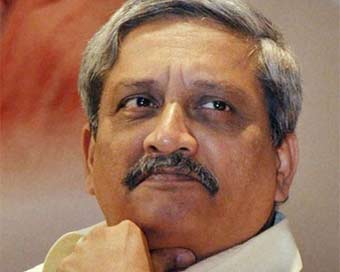 Parrikar Heads For AIIMS Delhi
Ailing Goa Chief Minister Manohar Parrikar on Saturday headed to the national capital via a special chartered flight for further treatment and examination at the All India Institute for Medical Sciences (AIIMS). ....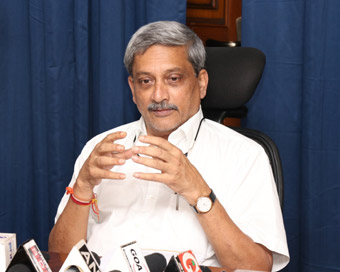 Ailing Parrikar Arrives In Goa, His Health Parameters Stable
The health parameters of Goa Chief Minister Manohar Parrikar, who returned from Delhi on Sunday, are stable, his office said.....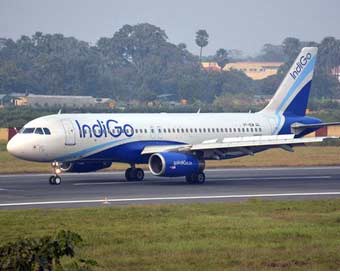 Mumbai-Lucknow IndiGo Flight Grounded After Bomb Threat Alert
An IndiGo flight from Mumbai to Lucknow via Delhi was grounded after a woman passenger alerted the Mumbai Airport authorities of an alleged bomb threat on Saturday, official sources said. ....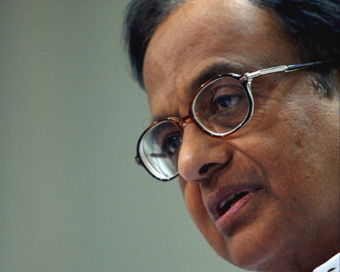 Chidambaram Wants To Know Why GST Goals Are Changing
Former Finance Minister P. Chidambaram on Wednesday raised questions about what caused the change in the "declared goals" of the Goods and Services Tax (GST) regime, why it was being changed.....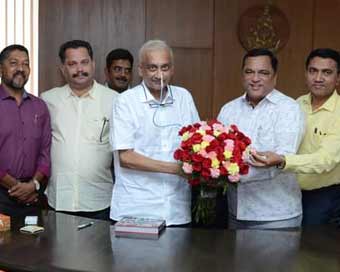 Ailing Parrikar Gives Goa New Year Surprise, Visits Secretariat
In a move which caught Goa by surprise on the first day of 2019, ailing Chief Minister Manohar Parrikar on Tuesday visited the state Secretariat for the first time in months, where he was welcomed by ministers, party MLAs and several BJP workers.....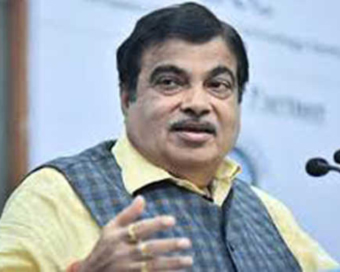 Decision After Talks With Gadkari: BJP's Goa Allies
All decisions about a fresh bid for power will be taken after a discussion with Union Minister Nitin Gadkari who is expected to arrive in Goa soon, leaders from regional political party who were part of the BJP-led alliance government said. ....