Tag: Goa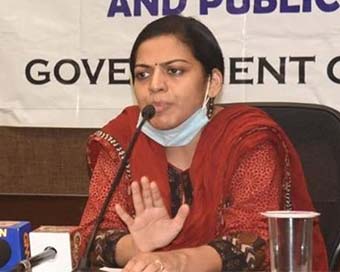 Record 60 New Corona Cases In A Day In Goa
Goa recorded its biggest daily spike in coronavirus cases yet, as 60 more persons tested positive, taking the state's active cases to 454, Health Secretary Nila Mohanan said on Saturday. ....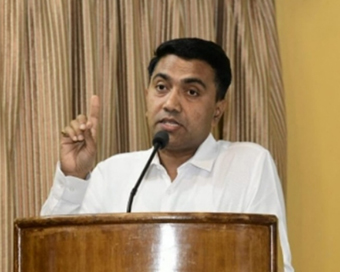 Even If God Becomes CM, He Can't Give Govt Jobs To All: Goa CM
Even God cannot provide government jobs to all aspirants if he wished to do so, Goa Chief Minister Pramod Sawant said on Saturday. ....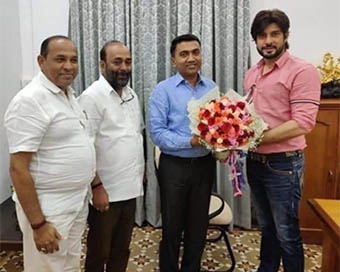 Rave Party Accused's Photos With Goa CM, Minister Go Viral
The arrest of Kapil Jhaveri, a small-time Bollywood actor and the director of a co-operative society, at a rave party in a North Goa beach village on Sunday has become a cause of embarrassment for the ruling political establishment in Goa. ....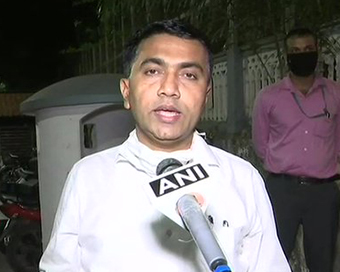 7 New Coronavirus Cases In Goa: CM Pramod Sawant
All employees of two roadside eateries in Goa had been quarantined after they came in contact with a truck driver, who tested coronavirus positive, said Chief Minister Pramod Sawant, here on Thursday. ....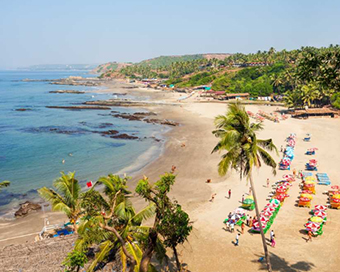 Goa Is India's Most Vegan-friendly State: Peta India
One of the country's top tourism destinations, Goa, has been recognised by People for Ethical Treatment of Animals (PETA) as India's "most vegan-friendly state" for the year 2020, an official statement said on Saturday. ....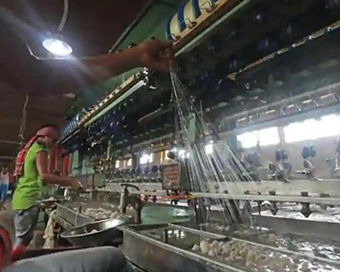 Factories In Goa Allowed To Extend Work Shift To 12 Hours
Factories in Goa have been allowed to extend their work shifts to 12 hours from the existing 8 hours, according to a government notification on Friday, citing lack of adequate labour as the cause for the extension. ....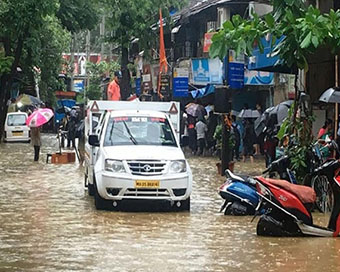 At 412 Cms, Goa Records Highest Rainfall Since 1961
This monsoon season, Goa has recorded the highest rainfall since 1961, Indian Meteorological Department (IMD) said. ....
Goa Awaits The Victor Of February 4 Election
After a wait of more than a month, the fate of 251 candidates who contested the February 4 assembly election in Goa will finally be known when the ballots polled in over 2,500 EVMs are counted on Saturday.....
Vancouver NRI On 'mission Report Card' For India's Assembly Polls
With elections in five Indian states days away, a large number of NRIs from Canada have landed in India to garner votes for their favourite political parties.....
SC Decision In Mhadei Water Dispute Case 'victory From Jaws Of Defeat' For Goa: Parrikar
Defence Minister Manohar Parrikar called the Supreme Court's decision Monday directing the Karnataka government file a fresh petition with the Mhadei Water Disputes Tribunal in connection with the water dispute with Goa a "victory from the jaws of defeat".....