Tag: GDP growth
China Sets 2017 Growth Target At Around 6.5%
China has set its GDP growth target at around 6.5 per cent for 2017, compared with a target range of 6.5-7 per cent last year, a government report revealed on Sunday. ....
Services A Key Growth Driver Of Indian Economy: President
President Pranab Mukherjee on Monday said India's services sector has been a key growth driver of its economy.....
India's GDP Growth Fell To 7.1% In 2016-17 From 8.2% In 2015-16
In line with the earlier official estimate of the country's GDP growth in the last fiscal, demonetisation-hit India's gross domestic product during 2016-17 grew at 7.1 per cent, Central Statistics Office (CSO) data showed on Wednesday.....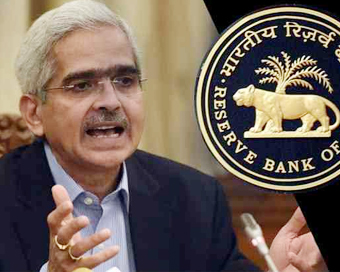 RBI Turns Accommodative: Reduces Lending Rates To Boost Growth
Home and auto loans are set to become cheaper as the Reserve Bank of India (RBI) on Thursday lowered its key lending rate for commercial banks by 25 basis points (bps) to 5.75 per cent.....
Note Ban To Drag Down India's GDP This Fiscal To 6.6%: IMF
India's GDP growth during the current fiscal ending March has been estimated by the International Monetary Fund to slow down to 6.6 per cent due to the temporary disruptions caused by the government's demonetisation drive, the multilateral lender said on Wednesday.....
India To Regain World's Fastest Growing Economy Title Next Year: Economic Survey
India's Economic Survey for 2017-18 has pegged the country's growth at 6.75 per cent for the current fiscal and 7 to 7.5 per cent for 2018-19 while cautioning that increase in crude oil prices in international market may dampen the spirit. ....
Jaitley Lauds GDP Growth, Says Job Creation Is On Track
In yet another long blog, Finance Minister and senior BJP leader Arun Jaitley on Monday lauded the fourth quarter GDP growth of 7.7 per cent saying the future looked much brighter than the past.....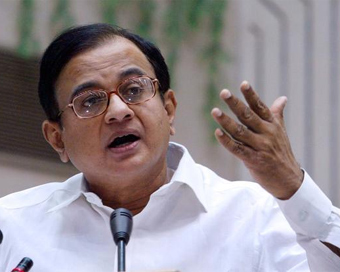 Government Fooling People On GDP Data: Chidambaram
Congress leader P. Chidambaram on Wednesday alleged that the BJP-led government had tried to fool people that the GDP growth is much higher than that of UPA and it was a scam.....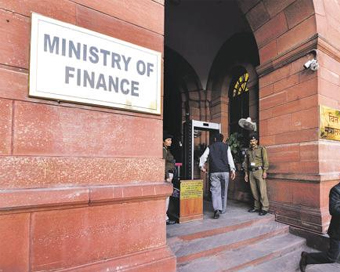 Finanace Ministry Positive On RBI Decsion, Change In Stance
The Finance Ministry is positive on the RBI monetary policy panel's decision to cut the repo rate by 25 basis points (effecting a third consecutive reduction in 2019 and the all important change in its stance from "neutral to accomodative"), which would pave the way for consideration by RBI for any further rate cut. ....
Kejriwal Seeks White Paper On Demonetisation
Branding demonetisation a "huge scam", Delhi Chief Minister Arvind Kejriwal on Sunday sought an independent probe into and a White Paper on the note ban.....