Tag: Election Commission of India
Elections For 5 States Begin On Feb 4, Counting On Mar 11
Election commission announces polling dates for assembly elections in 5 states. Polling starting from Feb 4 2017, counting of polls for all 5 states will take place on March 11th.....
EC Cancels R.K.Nagar Bypoll
The election commission late on Sunday decided to cancel the by-election to the R K Nagar constituency, scheduled on April 12. ....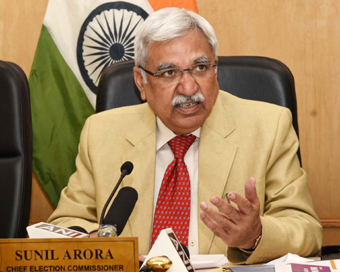 EC Takes Stock Of Preparations For Delhi Assembly Polls
Chief Election Commissioner Sunil Arora, Election Commissioners Ashok Lavasa and Sushil Chandra took stock of preparations for the upcoming Delhi Assembly Elections at a meeting here on Thursday.....
Mulayam-Akhilesh Take Fight Over 'cycle' To EC
Mulayam-Akhilesh,Samajwadi Party,Mulayam Singh Yadav,cycle to EC,Ram Gopal Yadav,Shivpal Singh Yadav....
Mulayam Singh Yadav To Meet ECI, Says SP's Election Symbol Is His Signature
After days of wrangling and sordid tug of war to gain control over the party and its headquarters, Samajwadi Party supremo Mulayam Singh Yadav has left for Delhi to approach the Election Commission of India on Monday to stake claim on the party symbol 'cycle'.....
Am Fine With Akhilesh, Problems In SP: Mulayam
Samajwadi Party patriarch Mulayam Singh Yadav on Monday insisted he had no differences with his son and Uttar Pradesh Chief Minister Akhilesh Yadav but admitted to fissures within the party.....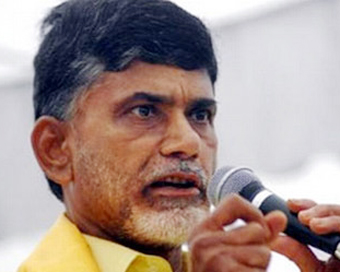 100% Chances Of Hacking EVMs, Says Chandrababu Naidu
Stating that there are 100% chances of hacking EVMs, Andhra Pradesh Chief Minister N. Chandrababu Naidu on Saturday said the Election Commission of India should either go for counting of VVPAT slips or revert to the old ballot paper system.....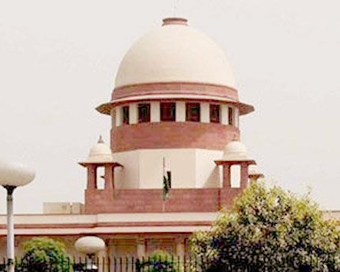 Electoral Bonds Remain, Submit Details By May 30: SC
The Supreme Court on Friday in an interim order refused to stay the Electoral bonds scheme of the government and put up the matter for final disposal later.....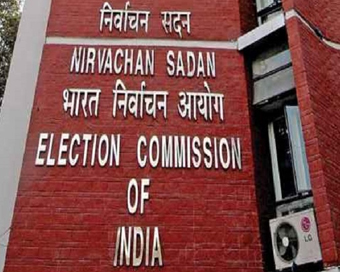 Election Commission Bans 'victory March' By Parties Amid Pandemic
In view of the rapidly increasing threat posed by coronavirus in the country, the Election Commission (EC) on Tuesday banned any kind of 'victory procession' by any political party after the results of the Assembly elections held in five states are declared on May 2.....
Mulayam Calls Off SP's Jan 5 Convention
Samajwadi Party patriarch Mulayam Singh Yadav on Monday cancelled the national convention called by him on January 5, SP leader Shivpal Singh Yadav said in a tweet.....