Tag: EC
CBSE Board Exams Begin
The Board exams of Central Board of Secondary Exams (CBSE) for the students of class 10 and 12 have started.....
Modi Congratulates Parrikar On Becoming Goa CM
Prime Minister Narendra Modi on Tuesday congratulated Manohar Parrikar who became the Chief Minister of Goa for the fourth time. ....
Manohar Parrikar Takes Over As Goa CM For Fourth Time
BJP leader Manohar Parrikar was sworn in Chief Minister of Goa for the fourth time on Tuesday.....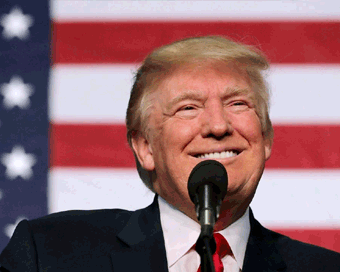 Donald Trump Wishes Happy New Year To All, Including His 'many Enemies'
US President-elect Donald Trump wished a Happy New Year for all American citizens, including his "many enemies" and those who fought and lost the battle against him and now "don't know what to do."....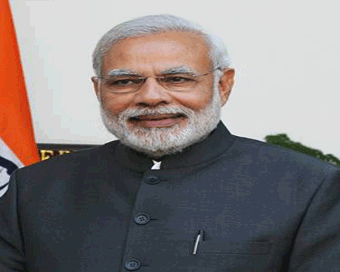 Demonetisation Paves Way For Cut In Corporate Tax: CII
Demonetisation of high value currency notes has paved the way for cutting corporate income tax in the forthcoming union budget 2017-18, industry chamber said on Sunday.....
Send 40% Currency To Rural Areas, RBI Tells Banks
Admitting to the cash crunch prevailing in rural areas, the RBI on Tuesday asked commercial banks to send at least 40 per cent of the currency meant for circulation to their rural branches.....
PM 'threatening' The Country And Its People: Congress
Congress on Tuesday charged Prime Minister Narendra Modi with "trying to threaten" the country and its people when he gives speeches.....
With Party Symbol In Danger, Akhilesh And Mulayam Meet
Amid a battle over the party symbol 'cycle', Uttar Pradesh Chief Minister Akhilesh Yadav and his father Mulayam Singh Yadav went into a huddle here on Tuesday afternoon. ....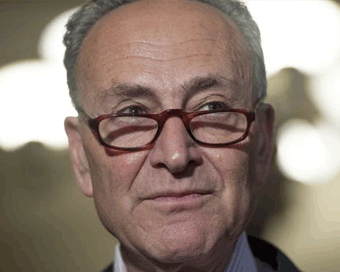 US Can't Afford 'Twitter Presidency': Senate Democrats
Democratic leader in the Senate Chuck Schumer has slammed President-elect Donald Trump for his twitter habit, claiming the US cannot afford "Twitter presidency" on the first day of the 115th session of the Congress.....
Trump's First Press Conference Since Election Victory On January 11
US President-elect Donald Trump has said that he will hold a press conference here on January 11, the first since winning the November 8 election.....