Tag: Donald Trump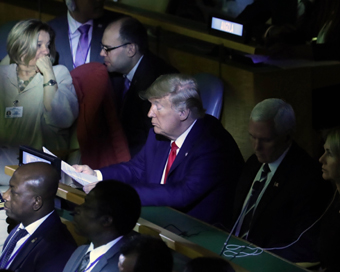 Trump Makes Unexpected Visit To Climate Summit As Modi Speaks
Did Prime Minister Narendra Modi influence US President Donald Trump to listen to the message of fighting climate change?....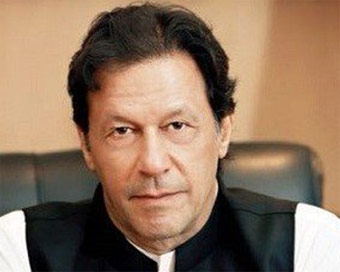 India Refusing To Talk, Says Imran, Urges Trump To Mediate On Kashmir
Pakistan PM Imran Khan on Monday said India is refusing to talk to Islamabad on Kashmir and that his country looks towards the US as the most powerful nation "to put out flames in the world".....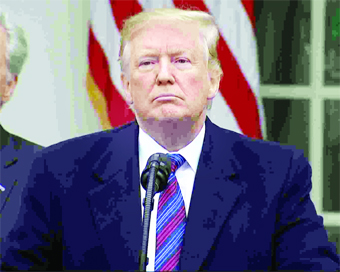 Told India, Pak Leaders To 'just Work It Out': Trump
US President Donald Trump said he had discussed Kashmir with the leaders of both India and Pakistan and offered mediation or arbitration, and urged them to "just work it out, just work it out".....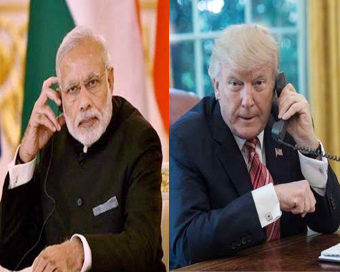 India With US In All Areas Of Mutual Interest: Modi Tells Trump
In a phone conversation with US President Donald Trump, Prime Minister Narendra Modi reiterated that New Delhi will continue to work with Washington for enhancing cooperation in all areas of mutual interest.....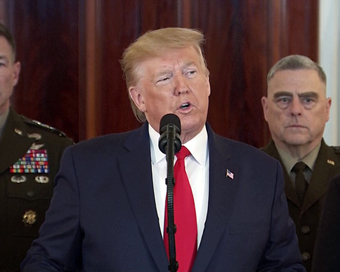 Trump Backs Down On Retaliating On Iran Attacks On US Bases
An internationally isolated US President Donald Trump on Wednesday backed down on immediate retaliation against Iran for its attacks on American bases and appealed to Western leaders to join his campaign against Teheran.....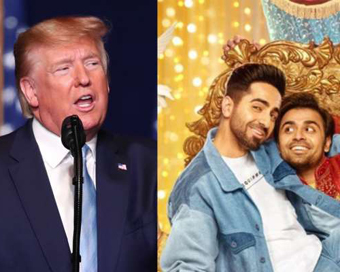 Great!: Trump Reacts To 'Shubh Mangal Zyada Saavdhan'
American President Donald Trump lauded the Bollywood gay rom-com "Shubh Mangal Zyada Saavdhan" on Friday. President Trumps praise for the film came in the wake of a tweet posted by human rights campaigner and LGBTQ+ activist Peter Tatchells social media post praising the Ayushmann Khurrana starrer. ....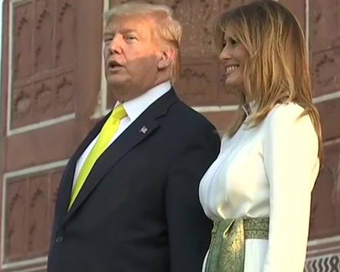 Trump Didn't Visit Graves At Taj Because Of His Height
US President Donald Trump, who is on his maiden two-day state visit to India, didn't go to see the original graves of Mughal ruler Shah Jahan and his wife Mumtaz during his visit to the Taj Mahal on Monday. ....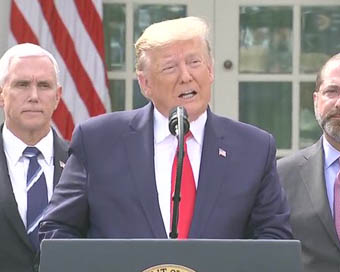 Coronavirus: Trump Declares National Emergency, Reaches Deal For Relief Package
US President Donald Trump has declared a national emergency over the coronavirus outbreak in the country and reached an agreement with the Democrats on a relief package.....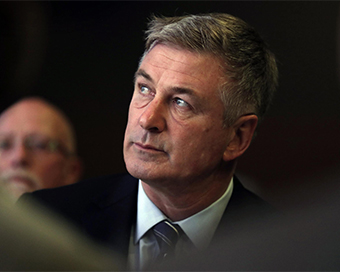 Alec Baldwin Calls Donald Trump 'virus'
Actor Alec Baldwin has tagged the US President Donald Trump as "the virus in the US" - referring to the ongoing coronavirus outbreak.....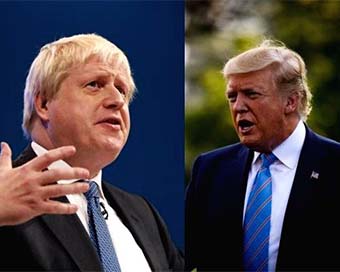 Trump Offers Help To Treat Ailing UK PM Boris Johnson
US President Donald Trump has offered help to treat UK Prime Minister Boris Johnson who was moved to intensive care in a London hospital after his coronavirus symptoms "worsened".....