Tag: Donald Trump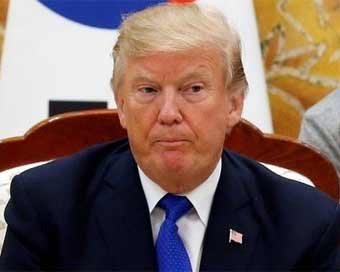 Got 'reasonably Attractive News' From India And Pakistan: Trump
US President Donald Trump on Thursday said that he has received "reasonably attractive news" from Pakistan and India and hoped that tensions between the two countries could end.....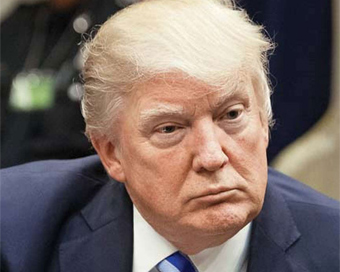 Trump Announces Plans To End $5.6 Bn Preferential Trade Programme For India
US President Donald Trump has announced that he was ending India's $5.6 billion trade concessions under the Generalised System of Preferences (GSP) programme accusing New Delhi of not providing Washington "equitable and reasonable access" to its markets.....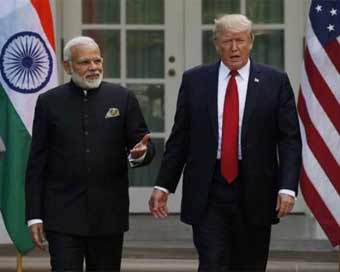 Trump Terminates Preferential Trade Status For India Under GSP
As he hardens his stand on trade, US President Donald Trump is ending India's $5.6 billion trade concessions under the Generalised Scheme of Preferences programme with effect from June 5.....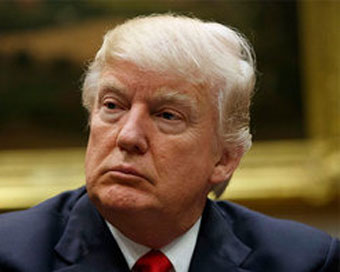 Trump Threatens Additional Tariffs On China
US President Donald Trump said on Wednesday that the US would impose "very substantial" tariffs on China if the two countries were unable to reach a trade deal during his meeting with Chinese President Xi Jinping on the sidelines of the G20 Summit in Osaka, Japan.....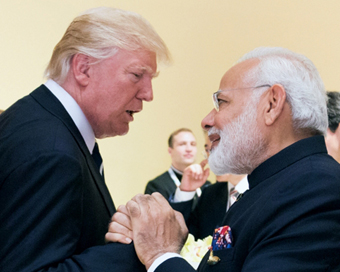 India Rejects Trump Offer On Kashmir, Says Modi Never Made Such Request
India on Monday rebuffed US President Donald Trump's offer to mediate on the Kashmir issue, saying that Prime Minister Narendra Modi had never made such a request to him, and stressed that all outstanding issues with Pakistan are "discussed only bilaterally".....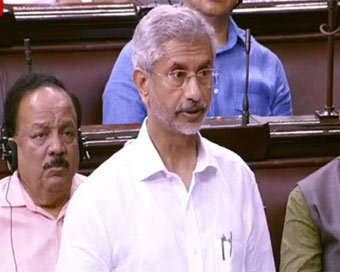 PM Modi Never Asked Trump For Mediation On Kashmir: Jaishankar In Rajya Sabha
Amid Opposition demands for a clarification by Prime Minister Narendra Modi on US President Donald Trump's claim that the former asked for his mediation on the Kashmir issue, the External Affairs Minister S. Jaishankar on Tuesday stated in the Rajya Sabha that no such request was ever made.....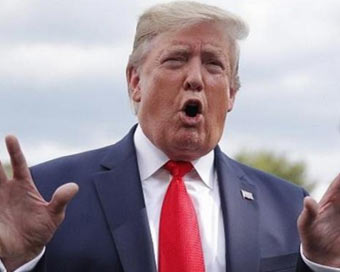 Will Meet Modi In France, Do Best On Kashmir: Trump
After speaking with the leaders of India and Pakistan and urging them to reduce tensions over Kashmir, US President Donald Trump on Tuesday said he would be meeting Prime Minister Narendra Modi over the weekend at the G7 in France, and he would do his best to mediate in the issue.....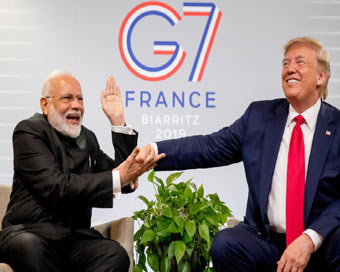 After Modi-Trump Meet, Pak Isolation On Kashmir Is Complete
With US President Donald Trump backing off from his offer to mediate, which Islamabad had been eagerly clinging on to, and with the other global leaders too unwilling to back it, including those from the Muslim world, Pakistan's isolation on the international arena on Kashmir appears complete.....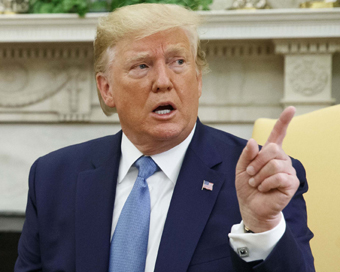 US "locked And Loaded" To Respond To Attack On Saudi Oil: Trump
US President Donald Trump warned that his administration was "locked and loaded" to respond to a recent drone attack against two Saudi oil facilities and said he was just waiting for input from Riyadh on how to proceed.....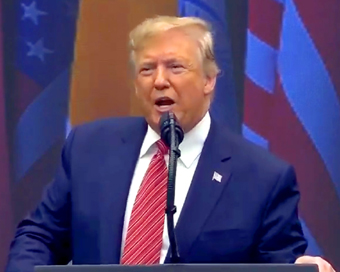 Twitter Goes Ballistic On Trump's 'radical Islamic Terrorism' Reference
Twitterati on Sunday welcomed US President Donald Trump's reference to jointly fighting "radical Islamic terrorism" which was received by the Indian American community with a standing ovation at the packed 'Howdy, Modi!' event in Houston, Texas.....