Tag: Donald Trump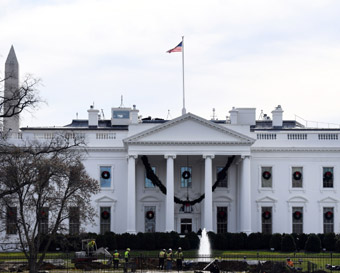 US To Resume Sanctions Against Iran
The White House said in a statement on Monday that the US will reactivate a slew of sanctions on Iran's financial and industrial sectors beginning on Tuesday.....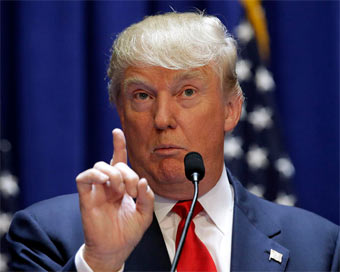 Trump Denies That China, Russia Monitor His Personal Cellphone Calls
President Donald Trump on Thursday denied that China and Russia have tapped his personal cellphone, a report made public by The New York Times, which said that the president continues to use that device despite warnings from the intelligence services.....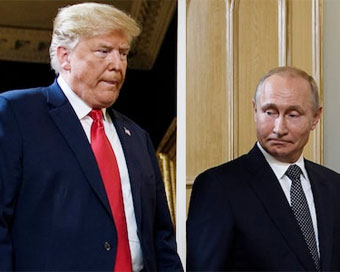 Trump Cancels G20 Meeting With Putin
US President Donald Trump has cancelled a meeting with Russia's Vladimir Putin at the G20 Summit in Argentina because the Russians continue to hold Ukrainian vessels and sailors seized last weekend in an incident in the Black Sea.....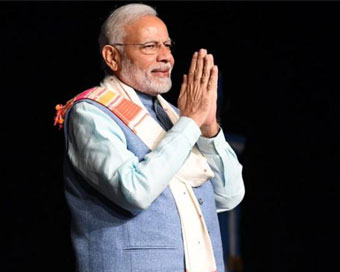 Modi Attends 'Yoga For Peace' Event In Argentina
Prime Minister Narendra Modi attended a "Yoga for Peace" event after his arrival here to participate in the G20 summit during which he will hold several bilateral meetings, said an official statement on Friday.....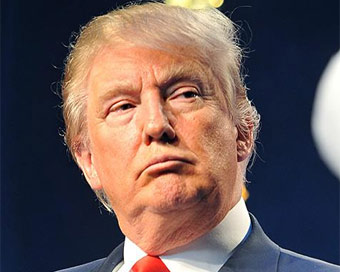 US Government Partially Shuts Down: 3rd Time In 2018
With funding for roughly a quarter of the US government, including appropriations for the Departments of Homeland Security and Justice expiring at midnight, a partial shutdown of the federal administration began on Saturday after the Congress and the White House failed to reach a deal.....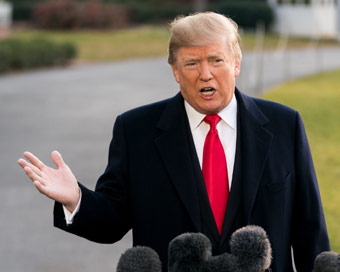 Trump Says Government Shutdown 'could Be A Long Stay'
US President Donald Trump said Saturday that he was negotiating with the Democrats to end a partial government shutdown, but "it could be a long stay" due to continued discrepancy on his long-time demand for a border wall, reported Xinhua.....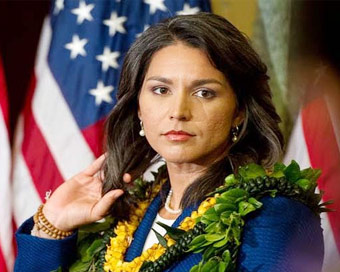 First Hindu In US Congress, Tulsi Gabbard, To Run For President
The race for UnS presidency in next year's election is likely to see a Hindu representative and a senator of part-Indian-American descent vying for the Democratic Party's nomination.....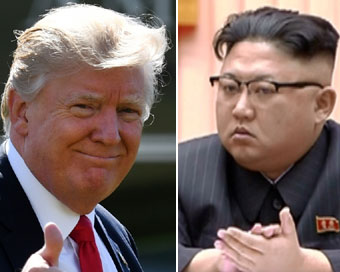 Second Trump-Kim Summit Likely To Be Held In Vietnam
The second summit between US President Donald Trump and North Korean leader Kim Jong-un is expected to take place in Vietnam, with three candidate cities being under consideration, the US media reported on Sunday.....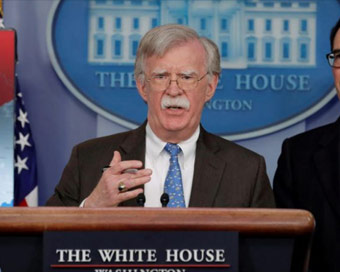 US Imposes Sanctions On Venezuela's State-owned Oil Giant
The United States has slapped sanctions on Venezuelan state-owned oil firm PDVSA, said the White House.....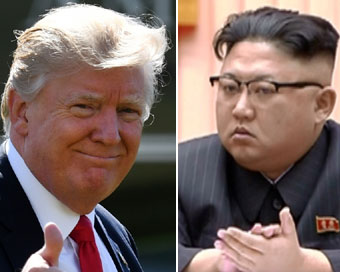 Trump To Meet Kim In Hanoi On Feb 27-28
US President Donald Trump has announced that he will meet North Korean leader Kim Jong-un in Hanoi, Vietnam, on February 27 and 28, for their second high-stakes summit meeting intended to eliminate a potential nuclear threat.....