Tag: Donald Trump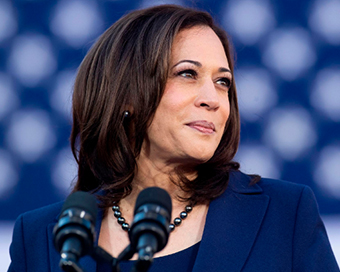 She's Done It! Kamala Harris Is America's First Female Vice President-elect
It is now clear that Kamala Harris, the first Indian American and Black American candidate on a US presidential ticket, will be America's next Vice President, capping a historic run for the nation's second-highest office. ....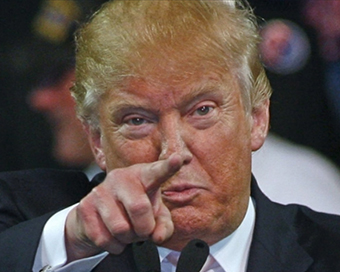 Election 'far From Over': Donald Trump Vows To Fight
US President Donald Trump put out a one page statement soon after America's major news networks and newspapers called the US elections for his rival Joe Biden. ....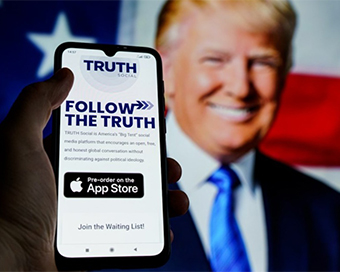 Donald Trump Launches His Twitter-alike App Truth Social On IOS
Banned from all top social media platforms including Twitter, former US President Donald Trump on Monday launched his own social media app called Truth Social on President's Day that is currently available for Apple users.....
Donald Trump Wishes Happy New Year To All, Including His 'many Enemies'
US President-elect Donald Trump wished a Happy New Year for all American citizens, including his "many enemies" and those who fought and lost the battle against him and now "don't know what to do."....
US President-elect Trump's Aide Questions Obama's Sanctions Against Russia
US President-elect Donald Trump's incoming Press Secretary Sean Spicer on Sunday questioned the severity of President Barack Obama's response to Russia's alleged election hacking.....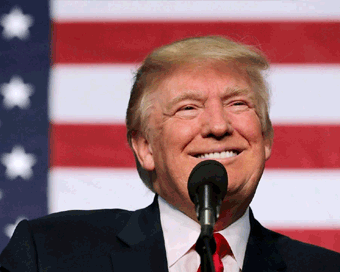 Trump Attacks Civil Rights Icon John Lewis, Critics Hit Back
US President-elect Donald Trump harshly responded to civil rights icon John Lewis, calling him "all talk -- no action" after Lewis said Trump was not a "legitimate" President, CNN reported.....
Trump Meets Martin Luther King Jr.'s Son
US President-elect Donald Trump met with the eldest son of the late civil rights hero Martin Luther King Jr. amid tensions escalating between the the New York magnate and prominent African-American leaders.....
Trump Signs Executive Order On Obamacare
Within hours of taking the oath of office, US President Donald Trump on Friday night signed an executive order aimed at trying to fulfil one of his most impassioned campaign promises; repealing the Affordable Care Act (ACA) or the Obamacare.....
In PICS: Donald Trump, Melania Perform First Dance
US President Donald Trump and First Lady Melania Trump took the stage on Friday night to perform their first dance at the inaugural ball within hours of taking office.....
Over 100 Indian-Americans Celebrate Trump's Inauguration
Several Indian-Americans gathered for a gala here to celebrate the inauguration of Donald Trump as the 45th US President, an event skipped by many from the community, with Shalabh Kumar, a key member of the President's panel on Asia-Pacific affairs, also conspicuous by his absence.....