Tag: Donald Trump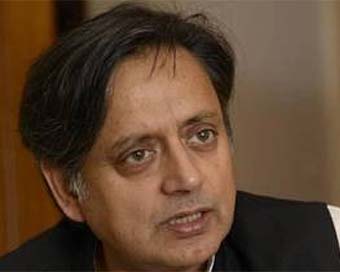 Shashi Tharoor Slams Trump After His 'retaliation' Threat To India
After Congress leader Rahul Gandhi, other party leaders Shashi Tharoor and Jaiveer Shergill on Tuesday slammed US President Donald Trump's alleged threat to retaliate in case India did not supply a drug requested for by Trump to fight coronavirus. ....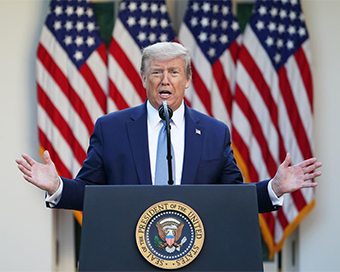 Trump Says Coronavirus Peak Passed In US, Country To Reopen Soon
US President Donald Trump has said that America has "passed the peak" of new COVID-19 cases and predicted some states would reopen this month, even as the country currently accounted for the highest number of coronavirus deaths and infections in the world, it was reported on Thursday. ....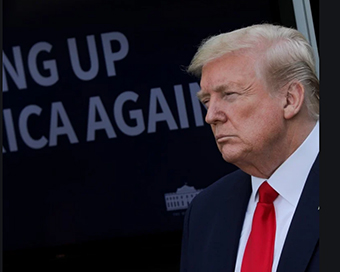 We Are Not Happy With China: Donald Trump
US President while addressing a news conference on coronavirus pandemic said his administration has launched "very serious investigations" into China's response to the novel coronavirus.....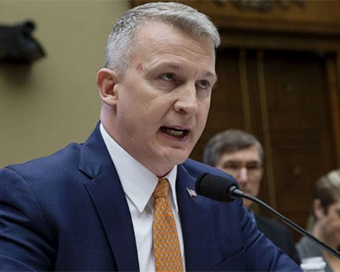 Trump Officials Ignored Coronavirus Warnings, Says Ousted US Vaccine Expert
An ousted US vaccine agency official filed a whistleblower complaint alleging his early warnings about the coronavirus were ignored and that his caution at a treatment favoured by President Donald Trump led to his removal.....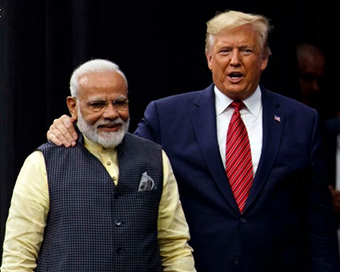 US President Trump Claims PM Modi Praised Him On COVID-19 Testing
US President Donald Trump has claimed that Indian Prime Minister Narendra Modi praised him for coronavirus testing in America, which is currently the worst-hit country in the world.....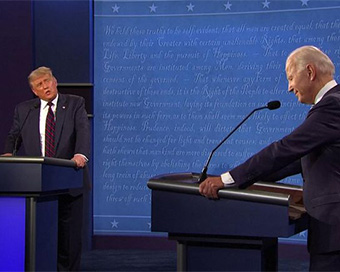 US Presidential Debate 2020: More Heat Than Light As Trump, Biden Clash In Chaotic Debate
More heat than light was generated as President Donald Trump and his Democratic Party challenger Joe Biden clashed in a chaotic presidential debate focused on domestic issues that overwhelmed the moderator and descended into invectives. ....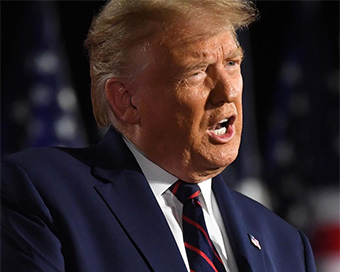 India Not Giving Accurate Covid Death Count, Dirtying Environment: Trump
US President Donald Trump has said that India does not give a "straight count" on the Covid-19 deaths and is dirtying the environment.....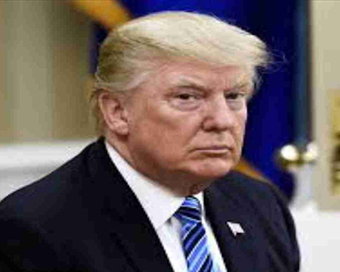 Trump Misspells Polls As 'Poles', Twitter Blocks Tweet Amid Trolls
Social media users trolled US President Donald Trump after he misspelled the word polls as 'Poles', in one of his latest tweets on Wednesday as the world waited with bated breath who will be the next US president. ....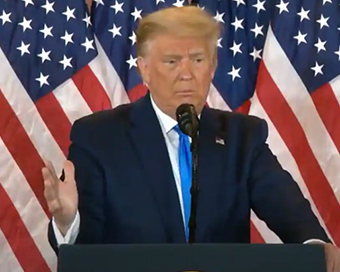 We Have Already Won This Election, Claims Donald Trump
US President Donald Trump on Wednesday claimed that he has already won the 2020 presidential election in an address to supporters and family at the White House. ....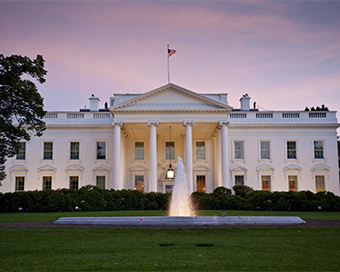 The Trump White House Has Gone Awfully Quiet. Here's Why...
With just five states left to be called in the US presidential elections, there's an uneasy kind of quiet at the White House. Sometime around 5.30 pm on November 4, the Trump White House confirmed a lid, which means we wouldn't be hearing from Trump that evening.....